Are you ready to kick off 2015 award season? Yes? No? DOESN'T MATTER because the Globes wait for no one! So pour yourself a salad bowl of gin, fall back into your couch cushions and let your venerable hosts Tina Fey, Amy Poehler and Jezebel.com comfort you through this terrible celebrity fever dream. It's time for our annual Golden Globes liveblog!
7:55PM Hello and welcome! On behalf of myself and my dear friends Amy Poehler and Tina Fey, we are so happy to have you as we journey through this magical evening of snubs and flubs. Who will win? Who will lose? Is this the night Robert Downey, Jr. and his tinted lenses finally address their sexual tension! We shall see!
8:00PM LET'S GO LET'S GO LET'S GO I am trying to type this one handed so I don't have to put down my glass of wine.
We're starting off with jokes about The Interview, mostly about how The Interview sucks— I don't know about that because, out of respect for my mentor Kim Jung Un, I did not see it.
8:05PM Oh, my god. Such a beautiful George Clooney burn re: his actually impressive wife, Amal Clooney (clip to come on Jezebel dot com).
G/O Media may get a commission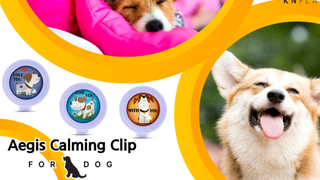 20% off
Aegis Calming Clip for Dogs
8:09PM Clocking in our first Bill Cosby of the night. If you thought they'd go easy on him, you were very wrong. Our entire Jezebel watching party is watching with mouths agape.
8:11PM I thought Jennifer Aniston just flashed her pussy, but everyone is telling me that I'm wrong and possibly psychologically broken.
8:12PM Tireless character actor J.K. Simmons wins Best Supporting Actor in a Motion Picture for Whiplash!
8:15PM Jamie Dornan: so boring, so hot with a beard. Dakota Johnson: so boring.
8:16PM Wait, the "Mistah Beeeeeeey-yahts" maid from Downton Abbey won over Uzo Aduba?!
8:17PM But she spoke out for rape victims, so good for her!
"I'd like to thank our brilliant writer for giving me the responsibility of this story line," Joanne Froggatt says during her acceptance speech. "After this story line aired I received this letter from survivors of rape and one woman summed up the thoughts of many by saying she wasn't sure why she had written but she felt she wanted to be heard. And I would just like to say I heard you and I hope saying this so publicly means in some way you feel the world hears you."
8:23PM FARGO BEAT TRUE DETECTIVE. Tonight is anyone's gaaaaaaame.
8:25PM It is utter chaos on stage. J. Lo just swatted Jeremy Renner, J. Lo's dress has something going on and Billy Bob Thorton (Fargo) beat Matthew McConaughey (True Detective) and refused to give a speech because of...political correctness?
8:33PM
OH, a Margaret Cho appearance!
Followed by an appearance by some Golden Globes nerd about how the film industry defeated North Korea or something?
8:35PM DARCY LOOKS GOOD, YO.
8:37PM Jane the Virgin (Gina Rodriguez) beat Girls (Lena Dunham) and the people at my watching party are literally jumping up and down in joy.
8:40pm Transparent wins Best Comedy or Musical (Miniseries)! Jill Soloway dedicates her win to Leelah Alcorn, the trans teen who recently died by suicide.
8:46PM On a less moving note...
8:50PM BOHO CHIC
8:52PM Common and John Legend win a Golden Globe presented by Prince and—for one brief moment—everything was right.
8:55PM
8:58PM Same.
9:00PM
Kate Dries: "I sometimes forget Katie Holmes is alive."
Madeleine Davies: " Is she?"
And Matt Bomer wins for A Normal Heart! What a sapphire-eyed angel<3<3<3
9:03PM Ricky Gervais—beer in hand—returns for his annual brutal roasting of the Hollywood elite, bless 'im.
Amy Adams wins for Best Actress in a Musical or Comedy for Big Eyes. Was that a comedy? Or is that what we're calling any movie about women these days?
For a speech she didn't prepare for, it is going on for too long.
9:10PM
9:12PM Elsewhere:
9:17PM
9:18 Jared Leto and his messy braid (VERY PINTEREST) presents the Best Supporting Actress Golden Globe to Patricia Arquette for Boyhood! He also speaks to the Charlie Hebdo tragedy.
Patricia Arquette thanks her parents, but they still haven't answered for David so they get NO CREDIT from me.
9:25PM
9:28PM Kristen Wiig and Bill Hader are the only antidote to the near fatal boredom of this ceremony.
9:30PM Birdman wins Best Original Screenplay!
9:32PM Great tweet from Quvenzhane Wallis' publicist.
9:34PM "OH, GODDESSES," screams Kate Dries at the reveal of Lily Tomlin and Jane Fonda.
The two bring the "men aren't funny" jokes.
And the wonderful Jeffrey Tambor wins Best Actor in a Comedy (Miniseries) for Transparent! "I'M OSCAR," he says in moving acceptance speech.
9:43PM Lupita in glasses, siiiiiiigh. So good. Colin Farrell's moustache, siiiiigh. The opposite of good.
9:46PM Maggie Gyllenhaal wins for The Honorable Woman, is turned on by diverse roles for women in Hollywood.
9:54PM The Affair wins Best Drama (Miniseries), award is presented by Paul Rudd and OP tank top Adam Levine.
9:57PM
9:59PM Kevin Spacey wins for HOUSE OF FARTS.
Kevin Spacey comes out as the worst.
10:04PM Some people disagree with me.
They are wrong.
10:08PM Julianna Margulies and Don Cheadle are overwhelmingly likable, the anti Kevin Spacey. And their tributes to George Clooney are cute. George Clooney's in memoriam reel (RIP) less so.
10:16PM George Clooney's touching words for Amal Clooney draw equal parts swoons and groans of disgust from the living room.
10:22PM THESE CUTIES.
10:31PM Here's what we missed when my computer crashed: Richard Linklater won Best Director for Boyhood, Ruth Wilson won for that Showtime show I've avoided and Anna Faris and Chris Pratt won for best couple IN MY HEART.
10:33PM Michael Keaton won for Birdman, a movie that no one who's seen it seems able to shut up about.
10:37PM Michael Keaton, still talking.
10:38PM OPRAH 4 SELMA.
10:40PM Jezebel knows how to paaaaaaaarty:
10:42PM
10:44PM News you can use!
10:45PM The Grand Budapest Hotel wins for Best Motion Picture—Musical or Comedy! What a gorgeous movie.
Wes Anderson's speech was short, but also impossibly long?
10:51PM Remember at the Oscars when Matthew McConaughey tried to pronounce "Chiwetel Ejiofor?"
Julianne Moore, QUEEN, wins for Still Alice!
10:54PM Goop, in radiant orchid, presents Eddie Redmayne with Best Actor in a Motion Picture—Drama for The Theory of Everything.
11:02PM Boyhood wins for Best Motion Picture—Drama.
11:03PM And they end again with Margaret Cho, a callback to the most questionable joke of the night!
Lots of worthy winners tonight, but kind of a boring (i.e. all too sober) show!
And now, I'm off to sob myself to sleep (for reasons only slightly related to the Globes). Bye-bye!