Yes, the news is out: women who went to college are now just as likely to marry as those who didn't. Now we can all relax.
Sure, deciding whether to go to college is complicated. You have to weigh the rising cost of education — and the specter of debt for years to come — with the need for a leg up in our nation's increasingly bleak job market. And then of course there are your hopes and dreams, your career ambitions and your thirst for knowledge, to consider. But we know what's really on your minds: will I still be able to get married???
Yes! In January, we wrote that the "marriage gap" was closing — 86% of white women with a college degree were married by 40, compared with 88% of high school grads who didn't attend college (and just 81% of those who didn't graduate from high school). New data shows that the gap is now closed — 84% of white women who graduated from college marry by forty, the exact same percentage as those who didn't graduate. And black women who went to college have been more likely to marry than their less-educated peers since all the way back in 1990.
So basically, no matter what anyone tells you about how men feel emasculated by successful women, you are now just as likely to get hitched if you complete a college degree as if you don't. However, you still need to figure out what to do with your life, and do so in an economy that appears to be hemorrhaging jobs. Surprisingly, marriage doesn't solve everything.
G/O Media may get a commission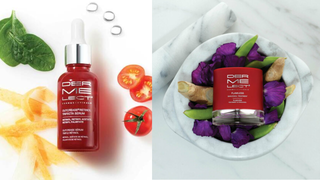 Save $19
Retinol Renewal Kit
No More 'Marriage Gap' For College-Educated Women [Washington Post]
Earlier: 4 Wrong Assumptions About Women And Marriage
Image via Nagy Melinda/Shutterstock.com