Late last week, Forbes released a list of the highest-paid male models. At the top? Sean O'Pry, a 24-year-old from Kennesaw, GA, who earned about $1.5 million last year. A really nice chunk of change. But Gisele Bundchen, the highest-paid female model, made $42 million last year.
Nightline spoke with O'Pry — who is pictured above and has modeled for Armani, Versace, H&M, Hugo Boss, Jil Sander and Viktor & Rolf — and he seems fine with the modeling wage gap:
"I'm not going to be complaining about not making $42 million. ... At the end of the day I'm very, very blessed with what I do," O'Pry said. "I don't have to wear high heels and I don't have to wear bikinis, so I mean, more power to the ladies. I'm very happy with my career."
From September 2012 to September 2013, the top ten female models raked in about $83 million. In the same time period, the ten top-earning male models earned around $8 million. Just a little sliver of the pie. Why do the ladies of the modeling world make more? The answer is obvious: Women be shopping. As Nightline explains:
The men's clothing industry rakes in roughly $400 billion worldwide, but the women's clothing industry worldwide is worth about $621 billion. Female models at the top of the fashion industry have multi-million dollar contracts whereas the men largely are hired for photo shoots, Woodard said.
G/O Media may get a commission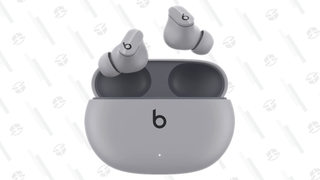 Though the men don't make as much, like the ladies, they have to worry about their bodies and have their physiques scrutinized. David Gandy (at left) comes in at number 2 on the Forbes list, and reps for the "not skinny" (cough!):
Gandy said modeling was difficult for him at first. He started off doing catalog shoots at a time when even male models were expected to be ultra-thin and look almost feminine.

"I came into the industry with the Dior guy — very androgynous, skinny guys were the moneymakers in the industry," he told Nightline. "I didn't follow the crowd. I didn't follow the trends. I bucked the trends. Everyone was saying, 'You need to be skinny, you need to be skinny.' Your legs need to be thinner, and I am not a skinny guy."
Eyecandy: Fuck Yeah Sean O'Pry, God Save King David