For the first time since its famous all-black issue of July, 2008, Italian Vogue has printed a magnificent 17-page editorial, featuring twelve black models. The story is definitely reaching for a languid, finger-curled, Harlem Renaissance feeling. Let's explore.
The story is called The Blackallure, and it was shot by Emma Summerton. The models featured are Aminata Niaria, Ajak Deng, Chanel Iman, Rose Cordero, Melodie Monrose, Jourdan Dunn, Arlenis Sosa Peña, Georgie Badiel, Sessilee Lopez, Kinée Diouf, Lais Ribeiro, and Joan Smalls.


G/O Media may get a commission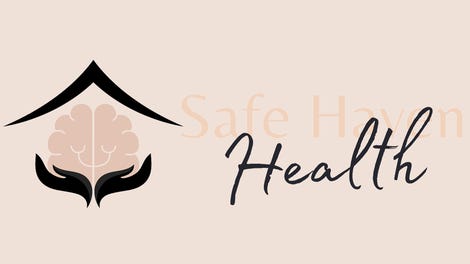 Addiction counseling
Safe Haven Health
And really, we can't help but agree with the folks at Fashin: This should have been Vogue Italia's cover story.


The runways of New York fashion week were still extremely white last season — and Milan's and Paris's fashion weeks were even more so. And editorial spreads that heavily feature black models are still, obviously, unusual enough that their mere publication does not pass without comment.


But 2010 held signs of encouragement, too, for those of us who would like the fashion industry to be more inclusive. In addition to her many other campaigns, Joan Smalls became the first black face of Estée Lauder since Liya Kebede, and Liu Wen became the brand's first Asian face — ever. Arlenis Sosa Peña renewed her Lancôme contract. Shu Pei Qin became a face of Maybelline. Rose Cordero had a gorgeous cover of Vogue Paris. Vogue Italia launched its Vogue Black web portal.


Even American Vogue, which has long been recalcitrance perfect bound, just ran an editorial in its February issue that featured this double-page spread of black models wearing Rodarte. In the same editorial was a double-page spread of East Asian models wearing Proenza Schouler. To be sure, the other groups of models in the same editorial — who were all styled by Grace Coddington in designers including Marc Jacobs, Ralph Lauren, and Donna Karan — were all white, which is still very much fashion's default preference. And this gesture comes, oh, about four years after journalists and bloggers and activists started calling attention to American Vogue's penchant for filling its pages exclusively with white faces. But change is change, and I for one welcome it when it comes.


Using black, non-white Latina, or Asian models shouldn't be a "trend," and it shouldn't be the kind of thing a fashion power player like Vogue or Prada can do once and consider crossed off the diversity list. It ought to be the norm.


And I also kind of hope that the industry, as it re-learns how to see black beauty, will move beyond Harlem Renaissance references — I love Edward Enninful's styling, but we've seen nearly as many Black People In The 1920s! fashion editorials as we have jumping shots in American Vogue.


There are beautiful, interesting situations in which to place black models that are also contemporary and original. Magazines ought to be finding them.


However, it should be noted that Ajak Deng looks extraordinary in that orange dress. This is, presumably, the editorial for which Deng dyed her hair blonde.


Rose Cordero told Style.com today, "There used to be certain clients who never hired black models. But ever since Italian Vogue started casting us, it's been amazing. It really started with that."


Style.com also reported that at the New York fashion week casting it observed — casting director Andrew Weir's, who picks models for Thakoon, Jen Kao, and Y-3, among many others — there were more models of color than in previous seasons. We'll be watching to see if they get booked.