Glamour's 20th annual Women of the Year awards at Carnegie Hall brought together world leaders and royalty with the Hollywood varietal. And the clothes? From regal to royal mess!
Petra Nemcova, ready for Goddess!



Sherri Shepherd, looking as elegant as we've ever seen her. Looks like these trompe l'oeil faux-skirt dresses are here to stay.



G/O Media may get a commission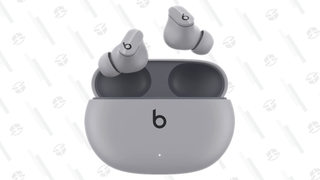 Fergie, taking a cue from her turn in 9. (And yes, that was a flop.)



I kind of hate ombre normally, but Gayle King's making a convincing case. Talk about someone who knows how to dress for exactly these events.



This is obviously Janelle Monae's "serious" look. She is incapable of turning down the fabulosity completely — and why should she?



Mia Hamm was only one of a brigade in (shades of Devil Wears Prada!)
cerulean.



Ditto the ever-elegant Lisa Leslie.



And a Shirley Temple-coiffed Elisabeth Moss!



This regal creature is Prime Minister Iveta Radicova of Slovakia, apparently wearing her nations GNP in satin!



Perhaps the most celebratory getup here, President Ellen Johnson Sirleaf of Liberia.



Prime Minister Kamla Persad-Bissessar of Trinidad and Tobago cannot be accused of dressing down.



You never know what Estelle is going to do: something off-the-wall or quite elegance, as here.



Queen Rania of Jordan is not considered one of the world's best-dressed women for nothing. This pixel-print silk is both fresh and totally Serious Event appropriate — not an easy mix.



Janet Jackson has the optional subversion of bondage buckles lurking under her fur.



Cher's hair has both the shape and spirit of that of a Disney villainess.



You know on ANTM sometimes they make the models accessorize a simple dress really fast from some table of random stuff, without a mirror? Yeah.



Kate Hudson, in stunning Lanvin, is pure glam.



Kelly Osbourne channels an elderly matron who owns a lot of pricey real estate, owns small dogs and possibly writes a gossip column.



Okay, I hate this Versace Hilary Swank's working — although I'll admit she's working it. What say you?


[Images via Getty]