Like a long-running reality franchise suddenly energized by the addition of a popular new cast member, even third-tier royals are now automatically news. Hence the framing of today's engagement announcement by Princess Eugenie, elder daughter of Prince Andrew and Fergie.
As ABC News headlined it: "Another royal is engaged."
Eugenie is engaged to longtime boyfriend Jack Brooksbank, who according to the Daily Mail is a wine merchant. Vanity Fair provides the backstory:
As for Eugenie and Jack, they met on the usual coupling grounds where wealthy, successful people overlap with wealthy, royal people: at a ski chalet at Verbier in the Swiss Alps, roughly seven years ago. She was still at Newcastle University and he was managing the Tiki-themed London nightclub called Mahiki, where Princes William and Harry could be spotted in their club days. It was around the time that Eugenie and her sister, Princess Beatrice, received international attention due to a pair of very silly hats. They are almost single-handedly responsible for educating Americans on what fascinators are in the last decade.
And so it comes full circle: Someone Americans know largely for wearing a spectacular hat to a royal wedding is in the news for her own royal wedding thanks in no small part to the attention-generating power of her cousin's royal wedding.
An interesting thing sticks out from the tabloid write-ups: "Eugenie showed off her thrifty side by recycling a floral dress by Erdem she previously wore for a photo shoot with Harper's Bazaar in 2016, teamed with Jimmy Choo shoes," reported the Daily Mail, while the Daily Express pointed out that, "HRH Princess Eugenie of York was given a rare 'lotus blossom' sapphire, which an expert has valued at around £7,000 - modest for a royal ring." Guess it's hard out here for those who aren't members of the "core" working royal family.

G/O Media may get a commission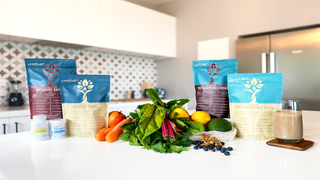 What's really exciting here is the potential for the triumphant return of Fergie to the saga of the royal family, even if it's a brief cameo. She's already on Twitter doing some very Pinterest mom posts. If we have to live with so many villains from the 1980s and 1990s knocking around the American government, let's please get this entertaining character back for a bit.