When 87-year-old Frances Irene Finley Williams died last November, her family wanted to honor her life by including a line about her antipathy towards Donald Trump in her obituary, which read: "Her passing was hastened by her continued frustration with the Trump administration." Pretty innocuous, and, according to her family, true! But when they submitted the obituary—which would cost the family $1,684 to publish—to their local newspaper, the Louisville Courier-Journal, they were told that it wouldn't run unless the line about Trump was taken out.

Here's what happened, according to Williams's daughter Cathy Duff, who was interviewed by the Washington Post:
Duff said she found out that the obituary was rejected when she received a phone call from her brother on Dec. 24, two days before it was scheduled to run in the paper, for three days. The Cremation Society of Kentucky, which had been handling Williams's obituary, had received an email from a Gannett employee in Wisconsin, who said the obituary had been rejected because it contained "negative content."

"Per our policy, we are not able to publish the obituary as is due to the negative content within the obituary text," said the email, which was provided to The Post. "You are more than welcome to remove the negative content so we may move forward with publishing if you wish."
Still grieving and planning for Williams's funeral services, her family decided to take the line out. But their outrage over what Williams's son Art described as a free speech violation mounted, and after Art posted a series of Facebook posts about the newspaper's request to take the line out, the Courier-Journal was forced to apologize.
"Mrs. Williams' obituary should have published as it was presented to our obits team and as requested by the family," Richard A. Green, the newspaper's editor, said in a column the Courier-Journal published about the obituary on Tuesday. Green added, "We send the family our deepest condolences and apologies."
G/O Media may get a commission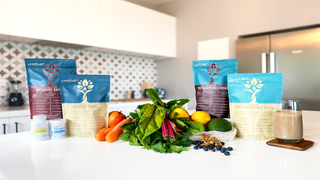 Williams, as the Courier-Journal column notes, "was the type who liked to put politicians' yard signs in her front yard just to rile her eastern Jefferson County neighbors, whom she assumed were arch-conservatives."

It continued: "The family of Frances Irene Finley Williams thinks you should know she thought Trump was 'crass, vulgar, racist, sexist, dishonest, corrupt and unintelligent.'"
Now, thanks to the Courier-Journal, we do!