Sears, the hardware store at the dustiest corner of a nearly-abandoned mall that for some reason sells panties, is currently knocking on retail heaven's door. But at least it's got some company in the former of its corporate sister, Kmart!
The New York Times takes a look at the company's annual report, which is really more like the cover letter you'd append to your own will:
In a filing with the Securities and Exchange Commission, the corporate owner, Sears Holdings Corporation, cited its efforts to cut costs, sell property, tap new funding sources and make other moves to stanch the flow of red ink. Still, it reported a $2.2 billion loss for last year and said it had to use money from its investments and financing activities to fund operations.
"Our historical operating results indicate substantial doubt exists related to the company's ability to continue as a going concern," the report added. Grim!
"They're past the tipping point," Ken Perkins of the research firm Retail Metics told the AP. "This is a symbolic acknowledgement of the end of Sears of what we know it to be." Apparently, since 2011—the last year Sears turned a profit—it's lost $10.4 billion. Extremely grim!
G/O Media may get a commission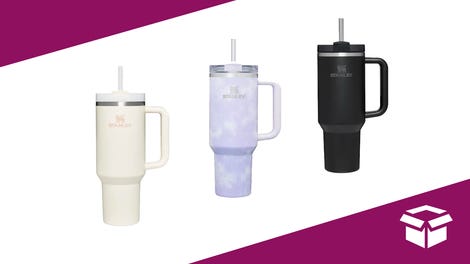 Up to 45% off
Stanley Cup Sale
If this is the end, it's an Ozymandius-like ending for two onetime retail titans. The Times recaps some history:
Sears, through its catalog, has been a fixture of American homes for more than a century. Kmart, which has its own lengthy history beginning as a five-and-dime store in Detroit, became a major national presence in the 1960s as a big-box department store, with Blue Light Special discounts geared toward penny-wise middle-class Americans.

But both brands were squeezed by Walmart Stores, with its heavy discounts, and Target, which sold affordable goods but with more design and flair. Both Sears and Kmart also suffered because they were in older shopping malls and neighborhoods. Online retailing, with the rise of the likes of Amazon, presented a more recent challenge.
The company has attempted to "streamline" its way to profitability, the latest in a long line of efforts to save itself. Even now, Sears Holdings employs 140,000 people.