According to a UN envoy on sexual assault, ISIS is selling kidnapped teenage girls from Iraq and Syria "for as little as a pack of cigarettes." The envoy, Zainab Bangura, visited the region in April and spoke to numerous women in girls who had escaped ISIS-controlled areas.

Bangura painted a bleak picture in which sexual violence is common. "This is a war that is being fought on the bodies of women," she told AFP. The abduction of young women and girls is central to both ISIS's funding and recruitment strategies. Some of their victims are sold directly into slavery, while others are forced to marry the thousands of foreign fighters flooding the region.
"They kidnap and abduct women when they take areas so they have—I don't want to call it a fresh supply—but they have new girls," Bangura said.
If there's a silver lining to be found in Bangura's report, it's that many communities are welcoming the girls back, and helping them to recover. AFP reports:
She praised Yazidi religious leader Baba Sheikh for publicly declaring that the girls need understanding, but noted that no such pronouncements had come from the Turkmen leaders.
G/O Media may get a commission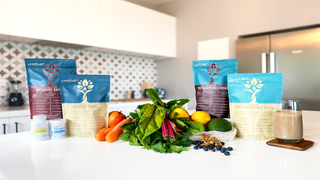 A UN technical team will also visit the region in the upcoming months. The team is expected to release a plan of action to assist sexual assault survivors.
Image of ISIS refugees via Getty.