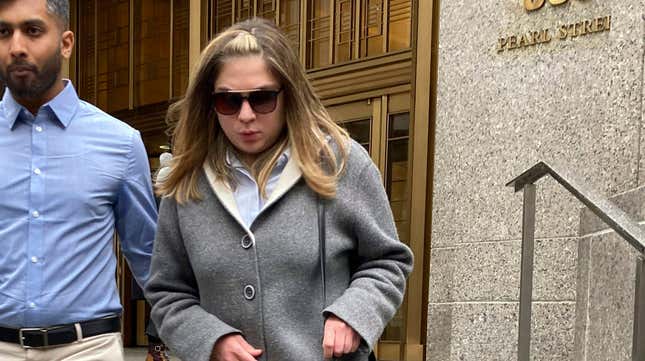 Isabella Pollok, described as the "trusted lieutenant" of psychopath Larry Ray's Sarah Lawrence sex cult, was sentenced to four and half years in prison on Wednesday afternoon. She pleaded guilty in the fall to a single count of conspiracy to launder money after being charged with sex trafficking, racketeering and other crimes. The Manhattan judge presiding over the case, Lewis J. Liman, acknowledged that while Ray was "extraordinarily manipulative," there were "moments over the years when [Pollok] could have walked away or at least shown some mercy." He felt she did not.
Ana Gasteyer Satirizes the Girl Boss in 'American Auto'
Pollok first met Ray when he moved into her dorm room at Sarah Lawrence College, just north of New York City. Ray was the father of one of Pollok's housemates and close friends, Talia Ray. Slowly, he infiltrated his daughter's friend group, convincing them to move into his Manhattan apartment and then fully taking over their lives and horrifically abusing them—forcing one student into prostitution, convincing them all that they'd poisoned him and each other, and extorting millions of dollars from them. Last year, Ray was sentenced to 60 years in prison for extortion, sex trafficking, racketeering conspiracy and other charges.

A sentencing submission obtained by People argued that Pollok held "privileged position within the Ray Family, acting as Ray's lieutenant, with respect to his extortionate demands for financial payments, physical labor, and prostitution, and in laundering the criminal proceeds of extortion and sex trafficking through bank accounts and GoDaddy." She was the first in the friend group to have a sexual relationship with Ray and for long after his sentencing considered herself to be his wife.

"It feels shitty," Pollok explained in the Hulu docuseries Stolen Youth, "when my own attorney questions my competency." In the last installment of three-episode series, we watched Pollok try to maintain her innocence and her sanity as the other victims of the cult had broken away and sought their own personal paths towards healing and redemption. Pollok's lawyers attempted to argue with Judge Liman that she deserved "a non-jail sentence," was "damaged" and "lonely" when she met Ray, and became a "broken automaton" as she worked for him, according to the New York Times.
G/O Media may get a commission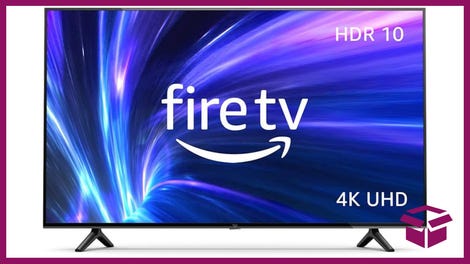 42% Off
Amazon Fire TV 50" 4K Smart TV
Pollok will have to report to federal prison in 60 days.