Adultery website Ashley Madison further classed up its image today with a post-Halloween campaign implying that a) fat people are scary and b) you should cheat on them. Want some rationalization? The company's CEO has buckets of it.
The ad (full version below), which appeared in the New York Metro, features a scantily-clad overweight woman with the caption, "Did your wife scare you last night?" The message: your wife, though she's clearly gone to some effort to look sexy and seduce you, is too fat. Solution: adultery.
Now, we wouldn't necessarily expect a thoughtful, sensitive advertisement from a business designed to help people cheat on their spouses. That said, Ashley Madison CEO Noel Biderman has made an effort to convince folks he's not just some skeezeball. He's described his business as a "marriage saver," allowing people to seek extramarital sex without divorce. He explained to Bloomberg BusinessWeek,
If I woke up and found my partner wasn't interested in being with me sexually and I tried to do everything I could but sex was now off her radar...Well, sex is important in my marriage — it is — but it's not No. 1 and it's not No. 2. So I would stray before I would just leave, because maybe that would give me enough of what I need to stay within my marriage to do all the other things that are critical to me.
The idea that Ashley Madison is for guys whose wives won't have sex with them anymore is clearly contradicted by the frisky lady in the ad at left, who looks quite interested in getting busy. In reality, I'm sure the business never cared why its users signed up, but the fact that it's now advertising its services as a way of dealing with a spouse you're not attracted to anymore (of course not — she's fat) represents a departure from its manufactured moral high ground. Interestingly, Biderman also told BusinessWeek that overweight women would have a lot of luck on his site: "You can build a profile right now of an unattractive woman, overweight, whatever, she'll still have a dozen men interested in meeting her." I wrote the company to ask whether they were concerned that their overweight users might find the ad offensive, and Biderman himself sent me this statement:
Much of our advertising attempts to mimic real life situations (see our Superbowl ad from 2009), this ad, loved or loathed, does exactly that!

Unfortunately for many, they wake up one day to realize their partner is not recognizable to them anymore (physically, emotionally, personally…) and so while our service may "offend" some we "satisfy" millions by offering them an alternative to the monotony of monogamy.

Great advertising is often controversial but one thing we are not at Avid (the parent company of Ashleymadison.com is in any way discriminatory), in fact we have an entire website dedicated to big and beautiful women… thebigandthebeautiful.com.
G/O Media may get a commission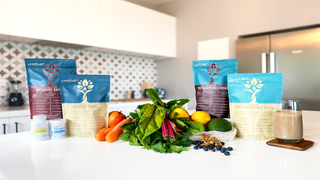 I guess it's nice that Avid is equal-opportunity. But calling overweight women "scary" may not be the best way to get them to entrust their dating lives to you.