This evening, the BBC is scheduled to premiere Versailles, a sexy peek into the doings as Louis XIV built the legendary palace and relocated his court to an elaborate gilded cage, consolidating his enormous power. But how sexy? Is it...TOO sexy?
The run-up to the debut of the show—which has already aired in France and Canada—has brought a steady drumbeat of stories about the show's alleged provocativeness. "Welcome to Versailles, the BBC's steamy new period drama set in the court of Louis XIV," declared the Telegraph, while the Daily Mail went deep on, "The palace of lust: How a racy BBC drama about Versailles portrays a very libidinous Sun King."
The ever-reliable Mirror hollered, "BBC bringing 'porn' to primetime with VERY graphic £21m raunchy bonkbuster," adding that, "The steamy show the Beeb describes as 'a delicious treat' has already caused some controversy with MPs and family rights campaigners."
Now one of the show's creators and writers, David Wolstencroft, has given an interview to the Telegraph, in an attempt to explain that, look, it's not all about the sex. Not 100 percent, anyway:
"If you look at all of those so-called sex scenes, and by the way there really aren't that many, if you count them, you will discover that the sizzle is not the steak. What you'll find that it is a part of life. We show that your access to power is about getting close to somebody. Those relationships are what matter.
"I really do challenge anyone to watch the whole series and then to come back and talk to me about sex and Versailles."
G/O Media may get a commission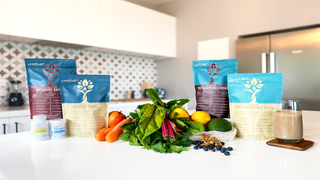 "It's actually a very carefully organised, much thought about, calculated way by Simon and I of exploring power," he added. If you just want to ignore that, well, that's your prerogative!
"But if you want to get titillated and count the nipples, go ahead, but that's not the way that French audiences have consumed it, Canadian audiences have consumed it, and the way I think English audiences will consume it, I think they'll look about it and say 'What was all that fuss?'"
He also threw around phrases like, "honest depictions of sexuality," and "a sophisticated and elevated piece of drama." Unfortunately, all too many brains short-circuit at the appearance of the word "nipples."
The Telegraph notes that the only controversy in France was not about the show's depictions of sex, but rather the fact that it was filmed in goddamned English.
Us heavy-breathing Americans can evaluate the show for ourselves when it premieres stateside, in October.
---