An Australian member of Parliament will not run for reelection because he initiated a relationship with a woman he met online (that's not necessarily the bad part) and the public has now deemed him unfit to serve based on the things he said while sexting.
Andrew Broad traveled to Hong Kong for a fruit convention, as one does when one is a lawmaker and a faithful representative for the good people of Australia. What happened next is not reflective of such a person. According to screenshots that have been circulating online and causing several mortified Australians to renounce the once-perfectly nice greeting, Broad asked a woman whom he met on a sugar daddies website if she liked "Aussie accents".
She responded in the affirmative. Next, Broad said, "I pull you close, run my strong hands down your back, softly kiss your neck and whisper 'G'day mate.'"
According to the Guardian, the phrase "G'day mate" is now ruined for many Australians. I don't blame them, but I would encourage them to reclaim the phrase instead of scrapping it and beginning a nation-wide search for a new greeting.
G/O Media may get a commission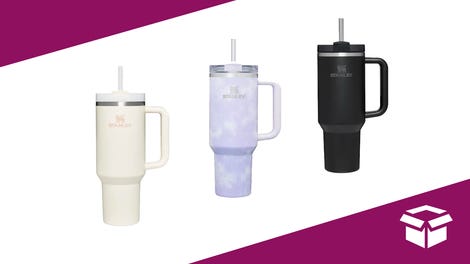 Up to 45% off
Stanley Cup Sale
The Guardian also reports Broad told the woman: "I'm a country guy, so I know how to fly a plane, ride a horse, fuck my woman. My intentions are completely dishonourable."
Speaking to New Idea magazine, the woman in question—who is referred to as Amy in the story, but reportedly goes by Sweet Sophia Rose online—says she went on a date with Broad, but things did not go so well, as he "complained about the menu prices, boasted relentlessly about his new role as assistant minister to the deputy prime minister and began to act inappropriately."
My thoughts go out to Australians as they grapple with the knowledge that Broad is a huge cornball, a bad date, and a gross sexter.