During E!'s pre-Oscar show, Ryan Seacrest purposely didn't ask stars, "Who are you wearing?" The fashion industry is incensed. Says one stylist: "It's nice to ask the celebrities if they are nervous... but the red carpet is about fashion."
The New York Times reports that many designers, bloggers, and fashion-lovers share the sentiments of stylist Adrienne Simmons, who continued, "When I watch the red carpet, I want to know what people are wearing from head to toe, and [Ryan] never asks the questions I want to hear." Instead, the fashion-obsessed were forced to go online to figure out who designed each gown, waiting in some cases for days to dig up this crucial information.
Jay Manuel and Giuliana Rancic were on hand during E!'s Live from the Red Carpet special, but since they were trapped in E!'s sky box, all they could do was help Seacrest identify basic colors from afar. As Bryan Safi explains in this week's "That's Gay" segment on Current TV, Ryan Seacrest's raging heterosexuality may have prevented him from providing adequate fashion commentary:

Philadelphia Inquirer fashion columnist Elizabeth Wellington laments that Seacrest is dishonoring the time-honored tradition of allowing celebrities to promote their preferred designers. She writes:
It wasn't until the late '80s and early '90s that fashion became the focus. Giorgio Armani began designing clothes specifically for celebrities nominated for awards, said Clare Sauro, curator for Drexel University's historic costume collection. As the well-dressed celebs began thanking Armani for their clothes on the red carpet, other designers noticed how the endorsements helped him build his business, and they wanted in. Around the same time, Joan Rivers started her E! red carpet show, and she always asked who celebrities were wearing.
G/O Media may get a commission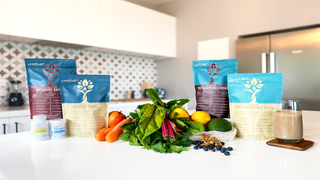 As for Seacrest, designer Nicole Miller complained to the Times, "It was almost like he wasn't that interested in the designers... He seemed more interested in the celebrities and their careers." According to Kevin MacLellan, president of production for E!, that was the plan. He says E!'s research shows most of the 3.5 million people who watched the network's red carpet coverage are interested in the celebrities, not a designer whose clothing they'll never wear. "We ask Ryan to ask the questions that viewers tell us they want to ask," said MacLellan. "This is a man who knows entertainment. He knows things about celebrities because he is friends with them. The questions have improved significantly since Ryan came on board."
In the Inquirer, Wellington dismisses the idea that viewers want to know what the stars are wearing, but not who designed it, saying, "Just like nobody cares about who directed a movie?" Seacrest may have disappointed fashion insiders on Sunday by failing to report that Vera Farmiga wore Marquesa, but he also demonstrated the benefit of dropping the standard line of questioning: Unscriptable moments, like when Farmiga rooted for Kathryn Bigelow, instead of the director of Up In The Air.
Does Seacrest Need A Lesson In Fashion Reporting? [NYT]
That's Gay: Award Shows Are Gay [Current TV]
Mirror, Mirror: So, E!, Whatever Happened To 'Who Are You Wearing'? [The Philadelphia Inquirer]
Earlier: Vera Farmiga Admits She Didn't "Vote" For Her Oscar-Nominated Up In The Air Director