For the past year or so, film studios have been sweating it out trying to push 24-year-old British actor Nicholas Hoult on American audiences. And why wouldn't they? Hoult is charming, talented, handsome and the boyfriend of Jennifer Lawrence, so what's to say that people in the U.S. wouldn't wouldn't fall over themselves the way they have for other British actor exports like Tom Hiddleston or Benedict Cumberbatch?
Well, facts for one thing.
In 2013, Hoult was the top-lining star in two films that were given major U.S. releases. One was Jack the Giant Slayer. It completely flopped. The other was Warm Bodies, which — despite being kind of cute AND using one of my favorite Bruce Springsteen songs — didn't do terribly great either (it did, however, have a promising opening weekend at the box office).
Hoult was more than adequate in both films, but something has prevented him from catching on quite as much as his champions would like. But why? Any person who has watched him as Tony on Skins (0r as the painfully sweet Marcus in About a Boy) knows that he has whatever the "It" in "It Factor" is. He's also got a sizable Tumblr fandom, which when combined with the Skins fandom, should be unstoppable. And yet...
The good news for Hoult fans is that the big studios haven't given up on him yet (nor will they anytime soon). It was just announced that he will star opposite Kristen Stewart in the 1984-inspired Equals, he will reprise his role as Beast in the newest X-Men movie and those are just two of several films he has coming down the pipeline.
G/O Media may get a commission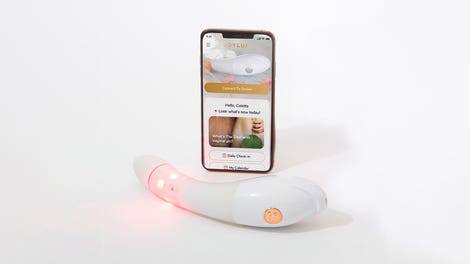 $50 Off
Joylux vFit Gold Device
In other words, life isn't bad for Nicholas Hoult. That said, it does seem like his American takeover has been slightly underwhelming. Maybe it's a slow roll and his time will come in a couple years. Maybe it won't happen at all and he'll have to settle for being handsome, rich and successful only in Great Britain. (I know, poor baby.)
I guess my real question is this: I love Nicholas Hoult so why don't you? Because you have bigger things to worry about? Okay, fair enough.
Image via Getty.