Vice President Mike Pence may be a wooden spoon with neurotically-combed hair, but he's not without ambition. While Trump wreaks havoc both at home and abroad, his second-in-command has been hosting dinner parties chock full of flush donors. It's by no means an unprecedented move—but it does suggest that Pence is contemplating his own, independent political future.
The New York Times reports that for the last few months, Pence and his wife, Karen, have held at least four soirées at the vice president's official residence. Like any government building, the VP's residence—located on the grounds of the Naval Observatory in Washington, D.C.—cannot be used as a site of political fundraising. But that doesn't mean specifically advantageous relationships aren't being formed in the meantime.
Roughly 30 to 40 guests attend these parties, and the guest list—drawn up by the VP's most trusted advisors— is always comprised of wealthy donors. So far, the Pences have hosted Chicago hedge fund manager Kenneth C. Griffin, brokerage firm founder Charles Schwab, and Republican fund-raisers from Dow Chemical and the military contractor United Technologies. These entities are responsible for either donating or helping to raise millions of dollars in support of the 2016 Trump-Pence ticket.
These strategic gatherings suggest that Pence could be preparing his own political campaign, or at least planning ahead. They also signify a departure from Trump's own practices. In keeping with his toddler-esque manner, Trump has little patience for courting donors because they generally expect "personal attention" in exchange for monetary support. Here's the Times:
"If nothing else, the assiduous donor maintenance by Mr. Pence and his team reflects his acceptance of a Washington reality that Mr. Trump sharply criticized during the campaign, when he assailed some of his party's most generous donors as puppet masters who manipulated the political process to further their own interest at the expense of working people. Mr. Trump frequently said that because of his own real estate fortune, he didn't need or want support from wealthy donors or the political groups known as 'super PACS' to which donors can given seven-figure donations and which Mr. Trump blasted as 'very corrupt.'"
G/O Media may get a commission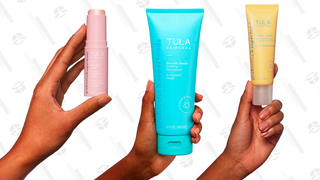 Much of the above may be true, though Trump—a serial sexual predator who almost certainly colluded with Russia to steal the election—has absolutely no moral authority regarding corrupt politics—or corrupt anything, really.
The notion of a President Pence is also frightening, but at the moment he is not doing anything that former Presidents Bill Clinton and Barack Obama and former Vice President Joe Biden haven't done. Entertaining donors generally comes with the territory—and right or wrong, it's certainly helpful if you want to be elected president. The issue here is that Mike Pence should not ever be president.
Pence's aides have defended these dinner parties, feebly arguing that the VP has also held them for "members of Congress, world leaders, military families, civic leaders, and friends." If Pence is schmoozing donors, then it is for the greater good of the Trump administration.
"'Mike Pence is the ultimate team player and works everyday to help the president succeed,' said Robert T. Grand, an Indianapolis lawyer who helped raise money for Pence's campaigns in Indiana for Congress and for Governor. Mr. Grand attended a dinner at the vice president's residence in June. 'There were a lot of folks who, if you were vice president, you would want to meet,' Mr. Grand said. 'Corporate executives, other government leaders, people from past administrations, not just donors.'"

Republican election lawyer Charles Spies agrees with Grand and adds that the gatherings are "a smart way for Vice President Pence and his team to recognize major supporters of his and the president's agenda, and build resources that are going to be necessary for the upcoming battles."
Whatever the web of motivations, the whole enterprise sounds sleazy—and because it involves an evening with Mike Pence, supremely, agonizingly boring.