If there's something the Internet loves almost as much as feuds, it's optical illusions that lead to feuds. Here's a new one for ya.
This girl has got tricksy hair. Very tricksy. On the one hand, it looks like it is dark blonde. But all she has to do is flip it back and forth, and she's a platinum blonde: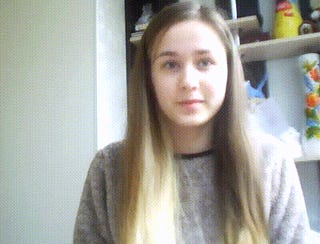 The comments explore how she does it, for example, "Looks like blue hair with black highlights to me," and "NO." Also this scene in the craft is brought up for reference, so one explanation could be magic: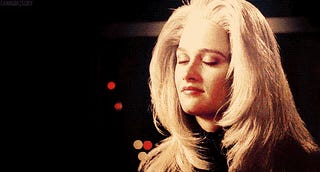 Luckily, our very own Julianne Escobedo Shepherd once sported a similar do, and has some insight. It's dyed on the bottom.
If you were just getting psyched about how you can give yourself a secret hair identity, here's a few more inspirational styles:
It's a good plan for if you want to make a quick escape. Maybe on a bad first date, you enter the bathroom with one hair color, leave with another. It's surprising hair doesn't already grow this way as an evolutionary strategy.