Despite the fact that Beyoncé has seemingly had her Christmas tree up since Thanksgiving, Page Six reports that the Carters celebrated the holidays in Thailand basking away in a modest, $25,000-a-night, $35 million villa. Some might say that such accommodations are palatial—fit for a queen, if you will. (Stay with me.)
According to a collection of creeper shots, the couple has spent their time in Thailand enjoying a Muay Thai boxing match, moped jaunts around town, elephant rides and attending an awkward-looking New Year's Eve party.
Most importantly, there is strong evidence to suggest that Beyoncé is now the Princess of Thailand. (Seriously, stay with me.)
G/O Media may get a commission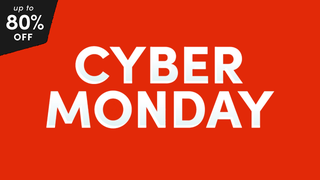 up to 80% off
Wayfair - Cyber Monday
Recently, photos have surfaced of Beyoncé wearing a rather regal-looking headpiece and a beautiful blue chut thai—a formal Thai national costume. You will also notice that Blue Ivy is wearing a tiara as well.
Now, you might be thinking: But Jay Z is dressed like a hungover frat bro. This proves nothing.
You would be correct about the first concern, but I have an answer for the second. Just a few weeks ago, Thailand's Princess Srirasmi abdicated her title. In doing so, she has essentially divorced her husband, Prince Maja Vajirahlongkorn. That means, that Thailand has a prince, but no princess.
This theory is further strengthened by the prophacy of one Mindy Kaling, who, in an episode of The Mindy Project just so happened to give herself the warrior name, "Beyoncé Pad Thai."
Could this simply be a series of completely unrelated coincidences? Might Beyoncé just be enjoying her vacation and embracing the culture of the country she's visiting? These are all possible answers. However, with evidence like this, we simply cannot discount that possibility that Beyoncé Giselle Knowles-Carter might actually be the new Princess of Thailand.
Image via @BeyonceLite