It's been reported for several months now that two of Angelina Jolie's closest friends, Chloe Dalton and Aminka Helic, have been providing personal and professional guidance as she navigates the choppy waters of her post-Pitt life. Some claim they've been "fueling the actress' aggressive approach against Pitt." Others even more accusatory, say the two "[placed] stories that [Pitt] was cheating, drunk, on drugs, out of control and abusive."
But the most interesting rumors regarding the trio suggest that Dalton and Helic's skill in controlling Jolie wasn't achieved by reading a couple of books by Sheryl Sandberg and Shonda Rhimes. Their talents, it's been whispered, come from a darker place. A more mysterious place. Because Chloe Dalton and Aminka Helic are reportedly... witches.
Like many excellent rumors, this has its beginnings in the British tabloids. Someone who claims to be a current or former Jolie-Pitt staff member recently told The Sun:
"If you went up to most people who work with the family anywhere around the world and you mentioned the nickname 'two witches,' everyone knows exactly who you're talking about."
"Everyone" reportedly includes Brad Pitt. The Sun went on:
...Brad became increasingly angry with the pair's close relationship with his wife in the last year of their marriage.

A pal said: "At first he enjoyed having them around. But you could see, especially in the last year, he started to get more and more infuriated with them because they would never be out of the room."
G/O Media may get a commission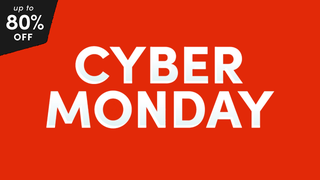 up to 80% off
Wayfair - Cyber Monday
So he was initially transfixed by two women, and eventually grew to hate them once they revealed themselves to be more powerful than he expected? This certainly sounds like any straight man's response to a common witch, but let's not jump to conclusions just yet. The sources go on to claim the three are "in contact all the time," and that Dalton and Helic frequently give Jolie advice like, "You should spend more time with us and some time away from Brad."
Essentially: More coven, less lovin'. I'm getting convinced! But I'm also more gullible than Skeet Ulrich while under one of Robin Tunney's spells in The Craft. So let's dig a little deeper and find out exactly who these people are.
Helic (her friends call her Minky, but I'm not her friend so I won't) is a 48-year-old British activist and politician. Born in Bosnia, she fled to England during the Yugoslav Wars of the 1990s and began working in politics, and one of her goals is to "end sexual violence in war zones around the world." She once "served as Special Adviser to the former Foreign Secretary William Hague," and eventually joined the House of Lords 2014.

Helic, who was Jolie's "'close confidante' while she was directing her 2011 movie In the Land of Blood and Honey in Bosnia," introduced Jolie to Hague at a screening of the film that year. Hague has since said viewing the film was a turning point in decision to focus on sexual violence in conflict zones, adding that In the Land of Blood and Honey "'helped bring everything together' for him."

Dalton "is the daughter of former ambassador Sir Richard Dalton," and met Jolie in 2012 when she "worked in Hague's office as his speechwriter."
This is all wonderful to read, isn't it? Three women coming together to save lives of other women around the world, and changing the hearts and minds of ignorant old men in the process. But is there something more... magical going on? When reading a speech delivered by Hague after "receiving the '2014 Hillary Clinton Prize for Women, Peace and Security' at Georgetown University, Washington DC," I noticed this (emphasis mine):
"...It is true that three women have inspired me and motivated me to take up this cause, on top of what I have witnessed as Foreign Secretary.

Two of them are my Special Advisers, Arminka Helic and Chloe Dalton, who have worked with me for nine years.

Among their many skills is the art of persuading me to do things. When I learnt that I was to receive this prize, they brought me down to earth by reminding me that the best way to get a man to do the right thing is to tell him that he has had an extremely clever idea, when in fact it was your idea all along. Perhaps that is what Hillary had in mind in awarding me this honour.

The third woman who has inspired me is Angelina Jolie. Without her film In the Land of Blood and Honey [the Preventing Sexual Violence Initiative] would not exist at all."
Can you think of other powerful groups of women who influenced men to do their bidding? I can.
Sorry. I'm being ridiculous. There's no way those sources meant Dalton and Halic were actual witches when they used the word.

Or did they?
We all know Angelina Jolie. We all know she's the daughter of actor Jon Voight who became a huge star in her own right after winning an Oscar for her performance in Girl, Interrupted. We all know she began seeing Brad Pitt while filming Mr. and Mrs. Smith in 2004, and that the two were together until this past fall. But did you know she reportedly loves the dark arts? Did you know that some people believe she's a "natural witch" who lured Pitt into her life using black magic and voodoo (which The National Enquirer reported she was particularly into in 2007), and that she has "purchased many other occult books"?
Maybe the reason Angie didn't have many female friends before meeting Dalton and Halic is because she was waiting for two women with her... sensibilities. (A source once said it was "rare" for Jolie to meet people "that she connects with on this level.")
Or maybe they're not actually in a coven, and are instead just three good friends who take pleasure in working together to improve the lives of women around the world. What if it's just that?