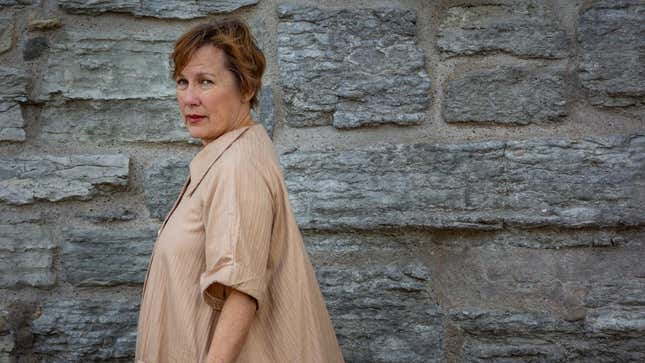 On Iris DeMent's 1996 album, The Way I Should, there's a track titled "Wasteland of the Free," where she sings about uniquely tragic American hypocrisies that have only gotten more inane and inescapable in the years since, and it's one I tend to put on repeat. "We kill for oil, then we throw a party when we win/ Some guy refuses to fight, and we call that the sin/ But he's standing up for what he believes in/ And that seems pretty damned American to me/ And it feels like I am living in the wasteland of the free," she sings. The song is a reminder that the grievances I feel towards our country and capitalism's shortcomings have been felt for as long as our flag has been raised.
DeMent's first album in eight years, Workin' on a World, released on Friday, upholds that same lineage of anger. But her signature warbling vocals and rollicking piano will lift you beyond just stewing in fury. In the title track, which dropped as a single in January, she sings: "But then I got to thinkin'/Of the ones who came before/ And all the sacrifices that they made/ To open up so many doors" There's harmony and hope in the pilgrimage toward progress.
Much of Workin' on a World—DeMent's first album since the passing of her longtime collaborator John Prine—was created in collaboration with her husband, Greg Brown, and stepdaughter, Pieta Brown. Along with songs candidly declaring her politics, the 62-year-old meditates about her own location on, as she described in a statement to Rolling Stone, "the arc of history that Dr. King so famously said bends towards justice." In "The Cherry Orchard" she sings about aging: "My life, my youth, my happiness, I bid adieu, I bid adieu."
But you won't find easter eggs or sneaky double meanings in DeMent's songwriting since, in true political folk fashion, she lays plain her anger and joy. "Hey Mr. Bezos, I'm talking' to you" she sings in "Goin' Down To Sing In Texas" which is a song about touring through states with open carry gun laws. In that track, she also praises The Chicks and says "thank you/ To those brave women in The Squad." In another song she thanks John Lewis and Rachel Corrie for putting their bodies on the line in the fight for justice.
Of course, singing so earnestly about your political stances risks corniness. For example: "Mahalia" is an ode to the Queen of Gospel Mahalia Jackson, in which DeMent wonders who cared for her during her lifetime: "Mahalia, Mahalia, you were a woman, too," she sings. Who's to say she didn't know full well she was a woman, too? It also reminded me of what Studs Terkel, the legendary white radio host, wrote in his autobiography about hearing Jackson sing for the first time in the 1940s: "For a stupid moment, I had thought that I discovered Mahalia Jackson." Listening to DeMent wonder if Jackson—who Malcolm X described as "the first Negro that Negroes made famous"—was cared for properly in her lifetime, feels like ignorance of those who actually did.
At the same time, I questioned my millennial tendency to cringe in secondhand embarrassment when others don't navigate racial politics the way I think they should. DeMent clearly idolizes Jackson—so what's more cringe-y? DeMent's devotion to a hero of hers or my knee-jerk reaction to hate it for not being as politically correct as I'd like? (Despite all this, the song still made me cry.)

G/O Media may get a commission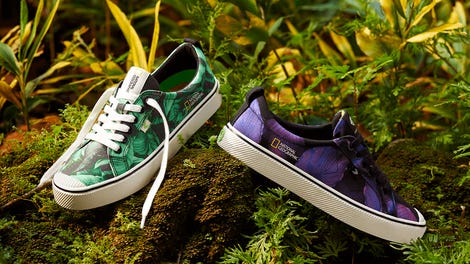 New New New
Cariuma + National Geographic
While listening to the album late in the office this week, I teared up in gratitude for this woman in her sixties for remaining angry and singing about the people who've passed her their torch of anger. I can't think of a more soothing balm for the political fatigue of the last few years. Gun violence, police brutality, and income inequality can be sung about without poetic frills. And when our anger is so urgent, I just need to hear someone simply say Bezos is greedy for hoarding money in a suffering world. DeMent's sharp voice, somehow elegant and rough at the same time, cuts right through the bullshit and puts it on a platter worth gathering around.