When 44-year-old Iranian woman Sakineh Mohammadi Ashtiani was sentenced to death by stoning for adultery, the ruling provoked protest and calls for her release worldwide. Now Iranian officials have indicated that they may bend to international pressure, but they won't let Ashtiani go, they'll just hang her instead of stoning her.
Ashtiani has been in prison in Tabriz since 2006, when she was convicted of having an "illicit relationship outside marriage." Then in 2010, her case was reopened when her husband died. She was given a 10-year prison sentence for his murder, which was then reduced to five years for "complicity" in the crime. It's believed that her confessions were made under duress.
According to The Guardian, Iranian officials haven't said much about Ashtiani's case in the past year, and what they have said has often been contradictory. At times they've suggested she might be spared, and President Mahmoud Ahmadinejad even denied that she'd been sentenced to stoning, a practice Ashtiani has come a symbolize. The method has been used to execute seven people in Iran since 2006, and it's believe that 14 people aside from Ashtiani are set to be stoned to death.
The judges involved in Ashtiani's case are now openly debating changing her method of execution, but of course, they claim this is due to a logistical problem, not pressure from outsiders. Hojatoleslam Sharifi, the judiciary chief of Eastern Azarbaijan province, says Ashtiani's sentence hasn't been carried out because "we did not have the needed facility for stoning." He says they are consulting with religious and legal scholars to see if it's possible to perform a hanging instead and, "As soon as the result of the investigation is obtained, we will carry out the sentence."
G/O Media may get a commission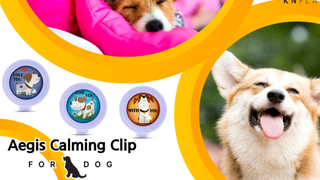 20% off
Aegis Calming Clip for Dogs
Sakineh Mohammadi Ashtiani Could Be Hanged In Iran [The Guardian]
Iranian Officials: Woman May Be Hanged Instead Of Stoned [CNN]
Earlier: Can An Iranian Woman Be Saved From Death By Stoning?