A ProPublica investigation found that celebrity gossip machine TMZ misrepresented multiple election officials in an article they published on voter fraud, which claimed, in the headline: "Some Officials Worry VOTING IS 'FLAWED PROCESS' OPEN TO FRAUD."
The TMZ story from Tuesday claims that "counties and states are increasingly using signature verification in place of IDs," which ProPublica notes is only the case in six states, and goes on to attribute the following (without direct quotes) to three election officials:
— Nick LaLota, Suffolk County NY Board of Elections Commissioner, tells TMZ he's expecting 500,000 people to show up at voting booths on Nov. 8th, and he concedes signature verification compromises the integrity of the voting process. He says it will be hard to know who votes when they shouldn't.

— Marcy Crawford, Deputy Commissioner of the Board of Elections for Allegany County, tells us voter fraud in her county is a real concern. She says everyone's talking about it in her office.

— John Arntz, Director of Elections in San Francisco, says the way their system works ... voters show up at the polling place, announce their name to the polling place worker, who then checks the voting rolls and reads a corresponding address. If the voter says, "That's my address," he or she gets a ballot. Arntz concedes that it leaves the system open to fraud.

Counties and states are increasingly using signature verification in place of IDs.

Short story ... voter fraud is a real concern.
In interviews with ProPublica, two of the three officials interviewed said their views were misrepresented. From ProPublica:
While Crawford said she told TMZ she had "heard talk" of concerns of voter fraud elsewhere, she also said she told TMZ she had no concerns about actual fraud in her southern New York county, nor does anyone else in her office. Crawford's colleague, Democratic Deputy Commissioner Barbara Broughton, said she was present for the TMZ interview, and confirmed that TMZ misreported the conversation. Broughton stressed that every step of the process is double checked and bipartisan. "I don't see how [fraud] is even possible," she said.
John Arntz also said he never told TMZ he had concerns about voter fraud, and said TMZ falsely reported the last line attributed to him ("Arntz concedes that it leaves the system open to fraud").
Suffolk County New York Elections Commissioner Nick LaLota wouldn't confirm whether TMZ accurately quoted him, but did tell ProPublica that a signature comparison is the "main way" a poll worker ensures the identity of voters, and that "Our election inspectors are being asked to ensure the integrity of the election with one hand tied behind their back!"
G/O Media may get a commission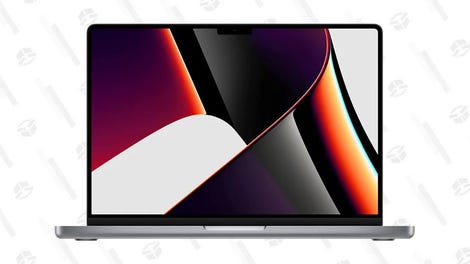 Save $300
2021 14" 1TB MacBook Pro
New York does not require voters to present identification at the polls, but personal information is required to register. Strict voter ID laws, as it's been found over and over and over again, do little beyond suppressing minority votes; voter fraud itself is incredibly rare, unless we're talking about officials under Mike Pence potentially discarding thousands of minority voter registrations in Indiana, in which case, yes, that's a little sketchy.
TMZ, founded and run by lawyer Harvey Levin, is an operation that's regularly criticized by its subjects but one that remains highly powerful. They often use paid sources and are usually relied upon by the gossip-interested media (including this website) for the accuracy of their scoops. TMZ doesn't tend to break political stories, although it has been covering the election to a certain degree; their stories on Trump share a somewhat sympathetic tone. A TMZ representative told ProPublica that the site "stands behind our story and it accurately reflects the information we were provided."
IBT and the Independent Journal Review picked up TMZ's story. We've reached out to TMZ for further clarification and will update if we receive a response.