In January, Representative Jeremy Durham resigned from his position as Tennessee's House Majority Whip after it was discovered that he'd sent inappropriate messages to female employees. Now, The Tennessean reports that
a total of 22 women have claimed to be the recipients of his unwanted advances.
A report from the state attorney general, which can be read here, has detailed accounts from the women Durham was found to have sexually harassed. All of them worked in or around the state Capitol, and many said they feared reprisal if they complained about Durham's behavior. From The Tennessean:
That conduct by Durham, who is 32 and has been married since 2011, includes bringing a 20-year-old "college student/political worker" to his legislative office with a cooler full of beer, kissing her and eventually having sex with her on a couch, according to the report.

"He told her that he wanted to kiss her, and the two kissed and had sexual intercourse," the report states.
Some of the encounters were just bizarre.
The report also includes another woman — identified as Jane Doe 9 — who said during the 2013 or 2014 legislative session that Durham had a dish of candy on his desk. When she asked for one, Durham instead pulled a dirty, unwrapped mint from his pocket and said, "You don't want those, I've got this."

After that, she gave Durham the nickname "Pants Candy."
An attorney for Durham issued a statement condemning the report, arguing that "even though nobody ever filed a complaint of sexual harassment," the investigation relies on details from anonymous witnesses:
"Unlike any normal legal proceeding where there is an opportunity to confront witnesses, get notice of subpoenas, or, at the very least, understand the exact allegations against a person, this investigation has been secretive and deceptive from the very beginning. We believe that no fair-minded person should judge Jeremy Durham based on a one-sided, anonymous report."

G/O Media may get a commission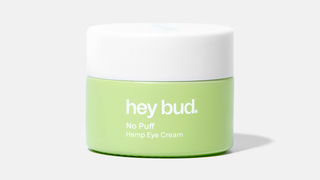 15% off
Hey Bud - No Puff Hemp Eye Cream
A panel of lawmakers recommended that Durham be expelled, though state law mandates that he'd be able to reclaim his seat if he wins re-election in the fall.
Instead, the panel suggested simply keeping Durham away from "lawmakers, staffers and lobbyists" until voters decide what to do.
Image via AP.