A new story from the Chicago Reader is making waves around Chicago and outside of that city for its in-depth look at the abuse allegedly perpetrated over the course of decades by the artistic director of one of its most respected theaters, Profiles Theatre Company.

Written by Aimee Levitt and Christopher Piatt, the piece chronicles the success of AD Darrell W. Cox, while also taking a hard look at how unionization can provide actors who have been wronged with some recourse. Levitt and Piatt spoke to over 30 members of the Profiles community who have worked there since the '90s, who "described in disturbingly similar terms what they suffered or witnessed while working at the theater," mainly physical and psychological abuse. In summary:
Others in key roles in the theater, they say, did little if anything to stop it or turned a blind eye altogether. Although the source material Profiles favored was often violent and misogynistic, the quality of its shows and the critical acclaim they garnered—coupled with a culture of fear and silence that developed inside the theater—allowed bad behavior to flourish behind the scenes, unbeknownst to audiences or the media.
The Reader spoke to former girlfriends of Cox's who say he was abusive, as well as to co-stars who say he went too far in performing the often violent subject matter Profiles favored in an attempt to push artistic boundaries. They allege that the company lied about having women on their artistic directing teams to make themselves look better, and had its employees work hours that were too long. On the positive side, the piece also lays out the work that's been done by the advocacy group Not in Our House, which, as was the case with the women in Chicago's comedy scene who started speaking out about the troubles they'd faced at iO earlier this year, began as a private Facebook group.
What's particularly interesting about this story is the length of time these stories have been quietly percolating in the community, and how long it took them to trickle up to a larger audience. But the timing does not seem accidental; a growing number of women have found recourse in speaking out in the past few years, in knowing that their stories can be shared on the internet with a wide variety of people and amplified to the point where something might happen to their perpetrators. The new atmosphere requires and elicits action, and the number of accusations thrown both at Profiles and Cox make the theater's denial of the situation almost laughably unimpressive. They told the Reader, "We take personnel issues very seriously, but we will not comment on groundless allegations." (They also appear to be deleting negative comments off their Facebook page.)
G/O Media may get a commission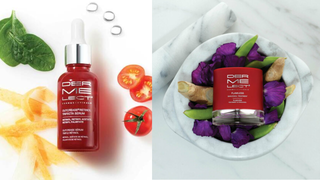 Save $19
Retinol Renewal Kit
Chicago's theater and comedy scene is a huge draw for the city. It keeps tourist revenue up, and eventually, as explored in this piece, productions done at smaller companies like Profiles (which has worked with acclaimed playwrights like Neil LaBute for years) move up to bigger theaters in Chicago, then to off-Broadway theaters in New York and sometimes, eventually, to Broadway. The Profiles story, in other words, has touched a lot of people, whether they knew it or not; it's also one we'll likely see more and more, in many iterations. As we should. Read the full piece here.
---
Screenshot via Profiles.