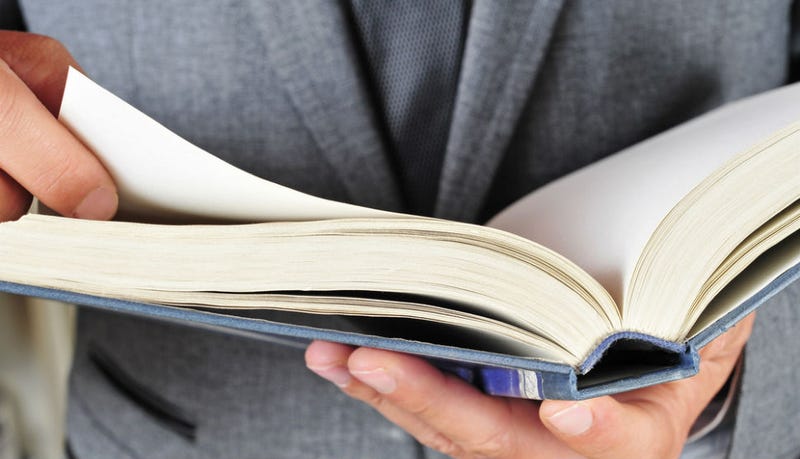 Were you hate-watching Super Bowl 48 and complaining about—well, pretty much EVERYTHING? Did you know you could have spend that time reading a great work of literature?
According to Forbes magazine — which did the math in the article "Do You Read Fast Enough to be Successful?" — the average adult has a reading speed of about 300 words per minute. The book publishing standard runs to approximately 250 words per page.
So unless you're horribly distracted by a giant plate of chicken wings that just aren't going to eat themselves, you could theoretically finish a 200-page book while your drunk friends are screaming about how shitty [INSERT TEAM YOU HATE] is doing in the Super Bowl.
Of course, in case you need suggestions, PBS rounded up some good ones:
"The Hound of the Baskervilles," Sir Arthur Conan Doyle
"The Great Gatsby," F. Scott Fitzgerald
"The Interpreter of Maladies," Jhumpa Lahiri
"Metamorphosis," Franz Kafka
"Longitude: The True Story of a Lone Genius Who Solved the Greatest Scientific Problem of His Time," Dava Sobel
"Into the Wild," Jon Krakauer
"Frankenstein, Or the Modern Prometheus," Mary Shelley
Or you know, you could just keep reading angry tweets about Richard Sherman or Peyton Manning. It's basically your call, America!
Image via Shutterstock