On Tuesday evening, I fulfilled my three-month-long dream of seeing Game Night, the well-received R-rated comedy from "the guys that brought you Horrible Bosses." It was a glorious conclusion to a long, fraught struggle through which phantom showtimes, bad timing, and Shakespearean miscommunication caused me to miss the film not one, but three times. This is my story.
Prologue
Picture it: Brooklyn, New York. November, 2017. The trailer for Game Night drops, and I watch it. As a fan of Horrible Bosses, the first film written by writing duo John Francis Daley (of Freaks and Geeks fame) and Jonathan Goldstein (I don't know her), I was pleased to see yet another R-rated comedy about funny suburbanites getting caught in a high stakes game of violence and intrigue. "Game Night will be my favorite movie of the year," I thought. "I can't wait to see it."
Attempt One
Picture it: Brooklyn, New York. February, 2018. I receive this email from The Alamo Drafthouse:
G/O Media may get a commission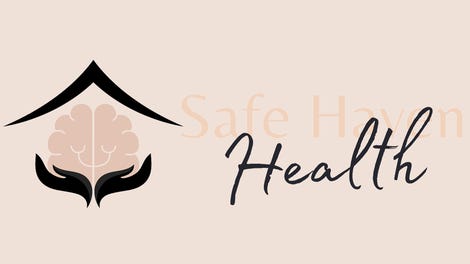 Addiction counseling
Safe Haven Health
Immediately, I shrieked at the thought of an early (and free) screening of a movie I'd been anticipating for three months, and quickly clicked "RESERVE YOUR SEAT" to reserve my seat. Because I pounced on the email more quickly than most who received it—surprising, I know—the theater was largely empty, so I chose a seat in the center of the second row. What fun this would be, I thought. A night that contains both a screening of Game Night and an actual game night!
But something about the date felt off. February 20th. February 20th. Was it a birthday? No. An anniversary? No. Did I have to travel? Was there a meeting? Did someone die? Was I officiating a late-night weekday wedding? No, no, no, and no! I had tickets to Black Panther. At the same theater.
Because I purchased the tickets a month prior, and because it was one of the most culturally significant and talked-about superhero movies of all time, I knew I could not in good faith cancel plans to see Black Panther (in 2D) to see Game Night. But despite how much I ultimately enjoyed it, passing the auditorium proudly showing Game Night as I departed the theater that night was a knife to the heart. We always want more, don't we?
Oh well, I thought. I'd see it another day.
Attempt Two
Picture it: Brooklyn, New York. Early March. After two weekends of kicking the Game Night can down the road due to other social and professional obligations, I expressed my frustrations over not having seen the surprise critical darling with my fiancé and my friend, who were acutely aware of my love for both Horrible Bosses and the trailer for Game Night.
"Game Night this weekend?" I asked.
"Yes," my fiancé assured me. "Game Night this weekend."
"Want to grab a drink after work before I see Game Night on Friday? Or you can come to Game Night, too, if you want!"

"Sure," my friend responded. "I have MoviePass now, so Game Night will be free!"
Once at the bar, joined by both my friend and my fiancé, I realized my error. Because my brain was atrophying due to not injecting it with the presumed joys and life-giving qualities of the movie Game Night, I had forgotten that the two of us had an actual game night—as in a group of friends meeting at at night to play games—planned on Friday. A second attempt at seeing the mild box office success Game Night was actually a regular old "game night," meaning Game Night would have to wait. "I'm sick of missing this stupid movie," I said. "Let's just see it tomorrow afternoon."
After finishing our drinks, the two of us ventured into Manhattan for actual game night. We played Betrayal at House on the Hill, which took hours. I lost, which was fitting.
Attempt Three
Picture it: Brooklyn, New York. Five days ago. "Want to meet in the neighborhood for a drink Saturday afternoon?" a friend suggested.
"Sure, but I'm seeing Game Night at 6:15."
Over happy hour drinks, I shared my two previous attempts at seeing Game Night with my friend, who listened patiently. While he found my love for Horrible Bosses strange, he confirmed that Game Night was, in fact, good and funny. "You'll like it," he assured me as we parted ways an hour later. "Good luck!"
I ventured into the crisp late-winter air and met my fiancé at the train station. "Running late," I texted our friend. "But we should be there by 6:00."
At this point—knowing full well that I am not about to tell you about a successful attempt at seeing Game Night—you may be wondering why I did not just buy tickets online. Well, reader, that is because I recently subscribed to MoviePass (which requires you to be within 100 yards of the theater to buy tickets), and I assumed an early evening showing of Game Night would not be sold out on a weekend filled with much more successful films like Black Panther and A Wrinkle in Time. So, my MoviePass app opened and MoviePass credit card in hand, I approached the kiosk at UA Court Street Cinemas in Brooklyn Heights.
I scanned the blinking red LEDs above the box office and noticed that most screenings of Black Panther and A Wrinkle In Time were sold out. While Game Night could have easily been sold out just one week prior, I was correct in assuming none of its screenings were filled. But I also noticed the one I planned on attending, which began at 6:15, was nowhere to be found.
It was not listed on the kiosk. It was not listed above the box office. Employees knew nothing of a 6:15 screening of Game Night, because the 6:15 screening of Game Night did not exist. "Motherfucker," I said. "The next showtime isn't until 8:45." Because I had been out late Friday due to an actual game night—and because we would be losing an hour that evening—I decided against waiting for a later showing of Game Night, so the three of us went down the street for an early dinner at a famous, dumpy red sauce joint called Sam's, ate a carb-filled Italian dinner, and parted ways.
Attempt Four
Picture it: Brooklyn, New York. Tuesday night. I have this desperate text exchange:
It was settled.
I bought two $9 tickets to Game Night at Williamsburg Cinemas, a theater that offers discounted tickets on Tuesdays and Thursdays, and we showed up at around 7:52 p.m. As I scanned the faces of the 12 or so other people in the theater, I wondered whether their journey into Game Night was as rife with obstacles as my own. And if not, I wondered if they were aware of how lucky they were to see Game Night on their first try. Would they treasure this moment as I would. Would they remember every detail? Oh, who cares. Game Night was about to begin.
Game Night began, and instantly, I fell in love. There aren't many clever enough, funny enough, over-the-top enough broad comedies these days (I prefer to call this undervalued genre a "romp"), and Game Night filled a void that had been sorely lacking since last summer's (admittedly superior) Girl's Trip. I mean, do you even remember all the abysmal non-family/non-prestige attempts at comedy released last year? Baywatch, Rough Night, Snatched, The House, Father Figures—all horrendous!
Fortunately, Game Night did not disappoint. Rachel McAdams and Jason Bateman have great chemistry, as do Sharon Horgan and the increasingly everywhere Billy Magnussen. A running joke between Kylie Bunbury and Lamorne Morris has a deeply satisfying punchline involving a famous actor. I won't name her. The plot unraveled without stuttering, and provided a handful of genuine surprises. Jesse Plemons, known most recently as the father of Kirsten Dunst's baby, deserves a Golden Globe nomination for his portrayal of a jealous neighbor named Gary. And, of course, Kyle Chandler excelled at the role of Handsome Asshole. Even my coworker Joanna Rothkopf, a comedy queen who recently caught the final 40 minutes of the film for reasons not worth getting into, thought it was "good" and "funny"! What a journey. What a movie. What a Game Night. See it, and buy tickets in advance.