The impact of the new Title X gag rule, two weeks after it's gone into effect, has been chaos and uncertainty—some care providers are unsure whether pap smears and STD tests will continue to remain free for their low-income clients, clinics may have to destroy tens of thousands of dollars worth of birth control pills, and at least one clinic has said it is contemplating closing.
Established in 1970, Title X is the only federal program dedicated to funding a wide range of reproductive health and family planning services, including contraceptives, for millions of low-income patients throughout the country. The Trump administration's new restrictions on Title X—chief among them barring clinics who receive Title X funds from referring patients to abortion providers and requiring clinics that also provide abortions to implement expensive physical and administrative barriers to separate their abortion facilities from the rest of the clinic—is forcing health care clinics to choose between continuing to provide basic health care for their patients or keep much-needed funds.
The impact of the rule has been immediate, if uneven, for providers that have made the choice to no longer use and accept federal family planning money rather than comply with an anti-abortion rule that is a clear attempt at gutting. For some, like Robert Hayes, the CEO of the Community Healthcare Network in New York City, the choice to no longer accept federal funding is clear. As Hayes told Jezebel, "The Trump administration rule is mandating malpractice."
Planned Parenthood, which serves about four out of every ten Title X patients at its clinics nationwide, has already announced it has stopped using Title X funds and is refusing to comply with the new regulations; Maine Family Planning has done the same. Even before the rule, which is the subject of numerous ongoing lawsuits, was allowed to go into effect in early July, some states, which are often the main recipients of Title X funding, made plans to withdraw from the program. Some, like Maryland, Massachusetts, and Illinois, will be making up the shortfall from state funds. The response has not been uniform. Other states who have sued the Trump administration, like Delaware, Rhode Island, Virginia and Nevada, are choosing to continue to accept Title X funding.
G/O Media may get a commission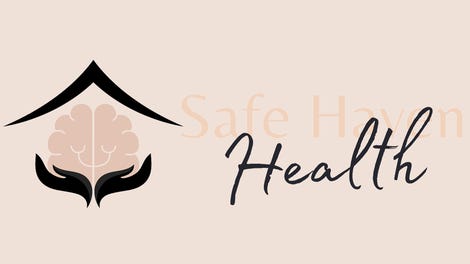 Addiction counseling
Safe Haven Health
Weeks after HHS announced the new rule would go into effect immediately, it's still unclear how the agency plans to enforce the regulations. After notifying clinics that the department would require "immediate compliance" on July 15, a week later, HHS then sent a notice that, according to a copy provided to the Associated Press, said clinics have until mid-September to comply with "most of the new requirements" and until March of 2020 to comply with the physical separation requirement. Several grantees Jezebel reached out to told us that they're still waiting for more clarification from HHS before determining how to proceed, a sign that HHS's rollout of the new Title X restrictions has been shoddy at best, deliberately misleading at worst.
Jezebel interviewed several providers who do not plan to comply with the new regulations to assess its impact on clinics and healthcare providers. As Maine Family Planning's Deirdre Fulton-McDonough told Jezebel, "This has frankly been a mess. The unrolling of the rule makes it seem that HHS doesn't have a very good sense of how family planning works in this country. They're trying to fit this program into an ideological box. But what that looks like on the ground is chaos and confusion."
Our interviews have been lightly edited for clarity.
---
Sarah Riddle, Planned Parenthood South Atlantic
Right now, our doors [at the Planned Parenthood clinic in Vienna, West Virginia] are still open, we're still serving patients. This rule has caused confusion from day one. But now since July 15, when the Trump administration began enforcing it, it's become more confusing on the ground. Planned Parenthood South Atlantic is very committed to working with our patients and using emergency funding and bridging the gap, but it's really holding up an umbrella to a tsunami.
Any birth control that was bought with Title X funds, legally we are not allowed to distribute to patients. We have the birth control that we've had in the past, but the administration isn't letting us give it to our patients. The gag rule truly is tying our hands in a way that's unfair to our staff and to our patients, but we can't afford to bend the rules.
But the day that Nick [Kristof] was there, the problem with the chlamydia test was that we were able to waive the fee for the visit, but the test had to be sent to LabCorp. In the past, Title X would cover the lab cost, but the clinic staff were like, we don't have a guarantee. I think it just speaks to how the people who are enforcing the rule don't know what it means on the ground.
This is a direct attack on low-income women and particularly people of color's ability to access basic health care. I think more people need to be up in arms on this. I think we should all be concerned about what this means for our country.
Robert Hayes, CEO of the Community Healthcare Network in New York City
There is both judicial and administrative confusion, so no clarity. However, to us, it does not matter. We are continuing our delivery of ethical and honest family planning for our patients regardless of what the Trump administration tells us they want us to do. I would not sign a funding contract that requires us to commit malpractice. The Trump administration rule is mandating malpractice, in this lawyers opinion.
Frankly, we're ignoring it. If we have to give back money, we'll give it back. We've got no official guidance. For us, it's simple. our family planning counselors, our doctors are doing the right, ethical, honest thing.
We are maintaining health care as usual. Our message to any patient is, come in. It's business as usual. We'll take care of you. If and when these regulations actually come into play, and we reject that funding, which we will, we may be under a federal mandate to impose what's called a sliding fee which would charge people, based on their income, the cost of a particular health care service. And that would be true of any patient who came in, whether it's for family planning or diabetes care.
We're not going to turn patients away, we're not going to throw medication away. If sooner or later, the federal government wants to send us some bills, we'll pay them. But we're not going to let them get away in the way of patient care. The best thing we can do right now is ignore all the static. There is incompetence that is compounding bad policy on the federal level. We're doing our business. We have people to take care of. That's what we do.
The Trump administration is consistent in bullying who it appears to be people in need. They do it on race, they do it on poverty, on immigration status, and they do it most pointedly on gender. These guys don't like women. But it's a long arc. Trump will be gone, these malicious policies will abate, and we hopefully will still be taking care of people. So no, I'm not going to lose sleep over the latest attack on poor people.

Deirdre Fulton-McDonough, Maine Family Planning
The practical implications are that we were slated to receive $1.8 million in federal funding next year. We are forgoing those funds, as well as everything else on our grants, even if it's through the end of this year. And while we work on finding alternative public funding sources, we are funding the entire family planning network in Maine, which is comprised of our 18 direct service clinics throughout the state as well as roughly 30 sub-recipients through our own limited reserve. And we are ware that is a short-term solution, so we're hoping we can work with the state government or other funders to make up the gap. We are also relying on our grassroots supporters and our donors. Without that funding of course—because our goal is to keep the network intact, to have patients experience no interruption in services, which includes access to abortion care—without that funding, we can't do this indefinitely.
We haven't seen any differences in price [for our patients]. Our goal is to keep delivering affordable quality care so that our patients really don't even know what's going on.
It's almost certain that the hardest hit people, if we are unable to support this network, would be folks who live in very rural parts of the state, who experience poverty, and who already face barriers to access.

Title X is roughly 30 percent of our budget. For many Title X patients in Maine and across the country, family planning clinics are the patients' only sources of health care. And we're talking about basic preventive health care and services. Providers, these are community clinics. These are peoples' trusted clinicians from who they expect the full information, and who they trust. Bottom line, the gag rule undermines the trust between patients and providers, and that is unacceptable.
Part of our consideration was the fact that the physical separation requirements would go into effect this year, and that would decimate abortion access in Maine. We do telemedicine abortions in 17 clinics around the state. That's another piece of why we filed the lawsuit and are withdrawing from the program. It would require separate entrances, separate electronic health records, infrastructure build-out that just doesn't make sense when you're talking about tiny clinics in remote parts of an enormous rural state, in clinics that are only open two days out of the week as it is.
While the formal withdrawal process is underway, we're working with our attorneys and our finance and operations staff to wind down from a program we've been part of for 50 years. There will be, at some point to be determined in the near future, a date after which we can no longer use family planning supplies [such as contraception] that were purchased with federal funds, and because there are rules around what you can do with drugs you're not using, it's likely some of those supplies will have to be disposed of or destroyed. But we're still in the process of figuring out what exactly that will look like.
This has frankly been a mess. The unrolling of the rule makes it seem that HHS doesn't have a very good sense of how family planning works in this country. They're trying to fit this program into an ideological box. But what that looks like on the ground is chaos and confusion.