At the start of Sunday night's Insecure Season 1 finale, Issa has lost both her boyfriend and her best friend. By the end of an especially blue episode, the sense of normalcy she's grasping for only returns in parts, and we're all left crushed.
It's been three days since Lawrence found out Issa screwed up and cheated on him with her ex Danny. While Issa is at home actively missing Lawrence and leaving him messages, she's also in the aftermath of a temporary breakup with Molly. They've barely been in touch, after a potentially friendship-ending fight about the destructive ways they tend to handle their romantic issues—Molly is "impossible to please," according to Issa, and Molly thinks Issa doesn't deserve Lawrence. In a first season that turned surprisingly tense in tone toward the end, Insecure showed the limitations of love in a friendship and with a partner as Issa struggled to balance her needs with those of the people close to her.
Like much of Season 1, the finale, "Broken As F**k," countered its sadness with welcome moments of inappropriate comedy. But it's evident from the opening scene that this is far realer and even more uncomfortable (and thus, mercilessly relatable) than previous episodes. Whereas we normally see Issa freestyling in the mirror, this time she's tellingly silent.

What's made Insecure such a visceral watch are the characters' self-medication moments and, largely, its subtle nods to real-life interactions. In conversations with his boys, a newly betrayed Lawrence barely tries to sort through his feelings and instead bottles his emotions at the strip club (while his friends harshly stereotype black women), just as Issa bottles hers in the bar. "Fuck all this sad shit, man," he says. It's clear that they're both avoiding reality. During the girls trip to Malibu for Kelli's birthday, Molly seems close yet distant, which she knows is worse than giving the silent treatment. At the bar, she picks up a dude under the pretense that she wants to be free, but we know she's also hiding from herself.
G/O Media may get a commission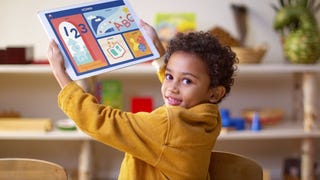 30-Day Free Trial
Homer Learn & Grow Program
Given the circumstances, last night's dialogues had to be the most awkward of the season. When Issa finally talks to Lawrence over the phone from Malibu, it feels tense and unfamiliar. As she reunites with Molly, it's like they're sputtering back into their friendship, not with a sweeping gesture but rather a small makeup moment in the pool, when Issa capes for Molly to protect her from Kelli and Tiffany's insensitive clowning. "So New Molly sabotages her life on purpose," Tiffany jokes. As outspoken as Issa and Molly are, they still have that unspoken type of friendship where things just happen to work themselves out. "You were right about me," Molly tells Issa. "I don't want to be who y'all think I am."

In the pool, Issa gets the phone call she's been waiting on from Lawrence and we're supposed to hope things will work out, but this is a finale and life never ties up so nicely. They say they miss each other and Issa is relieved that Lawrence at least wants to talk later, but the feeling isn't actually mutual. Molly, back on active friend duty, offers to drive Issa home. By the time she arrives, though, Lawrence is gone and Issa's left feeling the repercussions of her fuck-up, a much more interesting a plot than a reunion would've been. As expected, Issa's infidelity has brought an end to her five-year relationship.
Like many of the song choices on this show, the finale's closing credits song, BJ the Chicago Kid's "Heart Crush," captures the episode's emotions: "Sometimes we want to work so bad we stay too long/ Then too long turns to too much/ 'Cause too much is how two hearts crush." The series has been increasingly awkward and tough as its characters stumble toward stunted growth, one way or another.