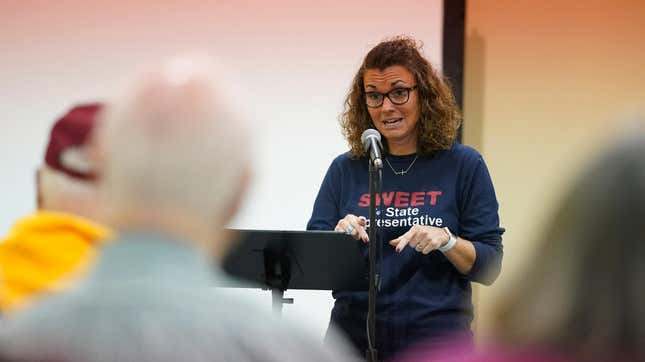 Republican lawmakers in Indiana voted to strip state funding from the Kinsey Institute, the human sexuality research organization housed at Indiana University, over debunked, decades-old claims that its founder supported pedophilia and opposition to its support of gender-affirming care for transgender people. The move comes amid conservatives nationwide smearing LGBTQ people as "groomers" and trying to ban trans healthcare.
State Rep. Lorissa Sweet (R) introduced an amendment to the state budget bill that would ban IU from using state money to support the Kinsey Institute. (There is no line item in the state budget for the institute, rather the university receives state funding.) Sweet alleged without evidence that the institute has been supporting and harboring sexual predators. "By limiting the funding to Kinsey Institute through Indiana University's tax dollars, we can be assured that we are not funding ongoing research committed by crimes," Sweet said.
Rep. Matt Pierce (D), whose district includes Indiana University, said Sweet's claims were "based on old unproven allegations of conspiracies that did not exist" and called them "warmed-over internet memes that keep coming back."
The amendment passed Wednesday by a vote was 53-34, with seven Republicans joining all Democrats to oppose it. It will now go to the Senate for consideration, though the budget bill isn't expected to be finalized until late April.
G/O Media may get a commission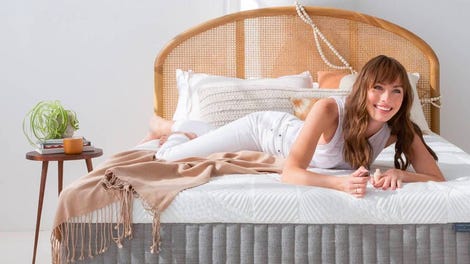 Sleep Sale
Sleep Sale - Brentwood Home
The founder of the Kinsey Institute, Alfred Kinsey, published landmark sex research as an IU faculty member in 1948 and 1953 and died in 1956. He was depicted in the 2004 film Kinsey. Here's how the Indy Star describes the debunked claim:
Kinsey, who joined the IU faculty in 1920, published his landmark works, "Sexual Behavior in the Human Male" and "Sexual Behavior in the Human Female," in 1948 and 1953, respectively. He produced the tomes by collecting survey data on sexual behavior from more than 18,000 participants. The controversy surrounding him largely lies in that data, which includes responses from pedophiles. Some critics have accused him of encouraging sexual experimentation on children, though no evidence to support that has been produced and no charges were ever brought against him.

Rep. Cindy Ledbetter (R) said she voted yes because her required continuing education as a nurse practitioner has included Kinsey Institute training on administering gender-affirming medications to transgender minors. "I don't understand why we would fund that in our state," Ledbetter said, per the Indy Star. "We don't want to eat chicken that's injected with hormones. Why would we inject them into our children?" (Cindy, did you just compare children to livestock that are slaughtered and sold for food?) Also on Wednesday, the state senate advanced a bill to ban gender-affirming care for minors, as if there was any doubt on what this was about.
Pierce also said his Republican colleagues who supported the amendment were acting out of fear. "They can't make a rational decision anymore in this body because they have to worry about some crazy people knocking them out in a primary," Pierce said after the vote, according to an Indiana NPR affiliate. Sweet herself ousted 20-year incumbent Rep. Dan Leonard in a primary last year.
Meanwhile, Sweet has a pet grooming business called Sweet Grooms, but her handle on an inactive Twitter account is hilariously @sweetgroomer. The header on her old blog reads "Groomed by God."