Screwing on screen in front of tons of people is awkward. It's also vastly fascinating. The process has been talked about ad nauseum, but this Showtime panel, "Sexuality and Television: A Female Perspective," featured exclusively women leading the discussion.
The panel—which was part of CBS and Showtime's Television Critics Association press tour— included actresses Emmy Rossum, Shanola Hampton (both from Shameless), Maura Tierney (The Affair), Caitlin FitzGerald (Masters Of Sex), plus executive producers Michelle Ashford (Masters Of Sex), Nancy Pimental (Shameless) and Sarah Treem (The Affair). There's so much psychology involved in filming sex scenes that as detached as some actors try to make it seem, the whole process is just as incredibly layered as it is in real life. It's sexy, it's human, it's art.
Rossum kicked off the panel, as Deadline reports, saying:
"We show sexuality as a part of art. It's no different from showing any other part of life. It's interesting that the women who write on these shows get to explore different facets of sex: Sometimes (as humans) you have sex for reasons that have nothing to do with sex. It's about power, insecurity or maybe to feel good. These women don't show it in a gratuitous way."
Speaking of ass eating... One critic, referencing the sexuality of HBO's Girls, posed the question of what makes a sex scene exploitative versus an integral part of the storyline:
Added Treem, "I don't think anyone is trying to be exploitative; that would be strange." The creator also mentioned that on The Affair, "we use sex as communication in our show. We hope our sex scenes move the story forward."

Chimed in Rossum, whose character Fiona Gallagher is known for her promiscuity on Shameless: "We don't do the scenes unless they're necessary. If they're not furthering the story, they can be emotionally exploitative. The obvious thing to do is to find the honest thing to do."
G/O Media may get a commission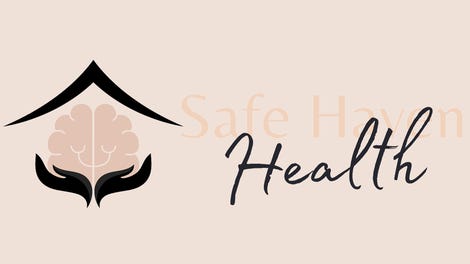 Addiction counseling
Safe Haven Health
There's also been talk of how Shonda Rhimes is changing the nature of sexuality on primetime TV with all the hot sex and gay sex on Scandal and How to Get Away with Murder. I wish she or someone from ShondaLand could've participated in this. Pimental described the approach on Shameless, saying:
"We keep a high watch on everyone. We've never taken the attitude of, 'We're on Showtime and we gotta show some titties!' It's about a nucleus and a base, and it grows from there."
The panel also discussed how important it is to have conversations with everyone involved about what the sex scene should entail to avoid confusion. Ashford said:
"If you don't have (long conversations), that's when you'll have surprises on the set and that can be unpleasant. We learned this the hard way. We had a guest actress who didn't want to wear any protection of any kind (in one scene). She got down on all fours and there was an ample of view of things that no one wanted to be looking at."
Going even deeper into issues of female leads being stereotyped, the women dissected the use of the term "strong female character" as a descriptor, as BuzzFeed reports. According to Fitzgerald:
"This word 'strong,' I find a little tricky. We have heard 'strong female character' so frequently, and I think the word 'strong' puts me in line with a very specific masculine energy. I appreciate what the sentiment is supposed to be with that phrase … but all of us are strong in our vulnerability, our nakedness, emotionally or otherwise. And so, I just think we need other kinds of words: 'comprehensive,' 'whole,' 'complete,' 'real.'"
Rossum:
"How about just 'strong character'? I've never heard anybody say 'strong male character.' Nobody talks about that at all. I guess men have always been No. 1 on the call sheet, but now women are and that's great. So let's not make it a gender thing."
Image via Getty (pictured above: Pimental and Rossum)