A Missouri woman who will soon be sworn in as a state representative is accusing another incoming state rep of rape. Cora Faith Walker wrote a letter to the state's Speaker of the House, asking that the man she says raped her, Steven Roberts Jr., not be allowed to serve until the police investigation is complete. Police confirmed to the St. Louis Post-Dispatch that they're investigating Walker's allegations. Roberts has not been arrested or charged with a crime.
Walker ran unopposed as a representative of the state's 74th District and will take her seat in January; she made her allegations against Roberts public in an interview with the Post-Dispatch with her husband by her side. Roberts also ran unopposed and is set to be sworn in as a representative of the 77th District. Both are young black Democratic lawyers, and Walker says she went to meet him at an apartment on August 26 to discuss how they might work together in their new roles.
Walker told the Post-Dispatch's Tony Messenger that she awoke the next morning in a bed with no recollection of why she was still there. She says she had two glasses of wine and remembers nothing after the second glass.
In her letter to House Speaker Todd Richardson, which the newspaper reprinted, Walker asked that if Roberts isn't prevented from being sworn in, that he be monitored by Capitol security.
G/O Media may get a commission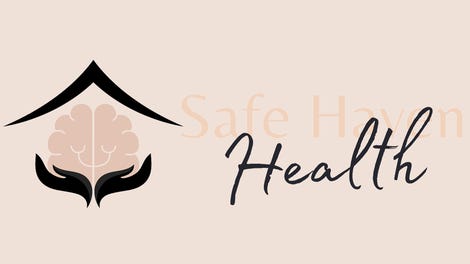 Addiction counseling
Safe Haven Health
"As you are aware," she adds, "I am not the first woman to accuse Mr. Roberts of sexual assault."
An attorney for Roberts, Scott Rosenblum, told the Associated Press that whatever happened at the apartment was consensual, adding, "And I think we have what I would call objective evidence to support that."
Roberts was previously accused of sexual assault by another woman, but no charges were filed. In April 2015, then 27 and working as a St. Louis assistant circuit attorney, he was arrested on suspicion of second-degree sodomy at a downtown bar, but prosecutors decided not to charge him. The details of the allegations haven't been made public. Roberts was fired several months later by St. Louis Circuit Attorney Jennifer Joyce, who he was running to replace at the time. Roberts uncle, who was working as his campaign co-chair, alleged that he was treated differently at the office because he was young and black; Joyce's office responded in a statement that the firing was due to "poor performance."
St. Louis Public Radio reports that the Capitol is in an "uproar" over the rape allegations. House Speaker Richardson issued a statement saying that while he has "no jurisdiction over non-members, we will monitor the criminal investigation closely and continue to have a zero tolerance policy for sexual assault, misconduct and harassment."
Richardson was tapped to lead and reform the Missouri House after a number of extremely embarrassing and fairly gross sex scandals. A state university shut down their internship program in 2015 after it was revealed that previous House Speaker John Diehl was sexting a college freshman intern. The same year, State Rep. Paul LeVota resigned after two more interns accused him of sexual harassment. Not long after, House members wondered aloud if a dress code for the interns would prevent them from being sexually harassed. (That's not how it works.) When he took office, Richardson proposed a number of reforms aimed at making his colleagues less disgusting.
Walked told Richardson in her letter that she ultimately decided that she needed to speak publicly, despite how difficult it's been for her to do so:
While I initially did so using the anonymity that state law correctly offers accusers as an option, I ultimately decided to press charges, in the interest of my own safety and the safety of others. Pressing charges and speaking publicly was, and is, a difficult decision. However, I am empowered by the support of my husband, my family, my friends, and by several of my future colleagues and former members. I specifically authorize you to name me and to tell people about this letter.
Walked told the Washington Post this weekend that since making the allegations, she's received an outpouring of both support and vitriol. Of course.
Update, 5:27 p.m.:
Roberts has released this statement through his attorney, Scott Rosenblum:
Cora Faith Walker's accusation is completely and unequivocally false.

I have strong and indisputable evidence that documents the consensual nature of our encounter in August.

There are a number of other facts and details that make my case, but I cannot release them at this time due to the ongoing investigation.

Mrs. Walker and I had been intimate in the past before August, and our contact had been increasing over the last year as we campaigned for our respective offices. Mrs. Walker and I were in contact at a conference in Kansas City, on Thursday, August 25th.

On Friday, August 26th in St. Louis, Mrs. Walker was at my apartment and all of our interactions were absolutely consensual.

Mrs. Walker's letter to legislative leaders a few days ago makes an unbelievable statement that she, an attorney and married woman, went to another man's apartment at 9:30 pm on a Friday night for strictly a business meeting. We actually arrived together to my apartment closer to 11:00 pm. While I am not proud of this situation, it was entirely consensual and I did nothing illegal.

This has been extremely humiliating for me and my family, but what is most abhorrent is that Mrs. Walker has made false allegations which undermine the need for swift justice for the growing number of victims of rape and sexual assault in this country.

I am confident that once all of the facts are presented my name will be cleared and I will be vindicated entirely.