The L Magazine recently named "The Internet" the worst medium. Arguably - but also the best! Because for every story of cruelty and increased alienation and loss of human connection, we get a few gems.
Writing in the New Yorker recently, Atul Gawande meditated upon our modern inability to deal with death: because we don't deal with it as prior generations did, despite libraries of books and the invention of the support group, we don't have rituals in place for truly coping:
Dying used to be accompanied by a prescribed set of customs. Guides to ars moriendi, the art of dying, were extraordinarily popular; a 1415 medieval Latin text was reprinted in more than a hundred editions across Europe. Reaffirming one's faith, repenting one's sins, and letting go of one's worldly possessions and desires were crucial, and the guides provided families with prayers and questions for the dying in order to put them in the right frame of mind during their final hours. Last words came to hold a particular place of reverence.
In a sense, this was what Joan Didion was talking about in The Year of Magical Thinking: trying to make sense of loss by examining the template of ritualized grief. And recently, shows at the Rubin Museum and Obit Magazine and Killing the Buddha have examined this disconnect. But, in a world where death is both invisible and ubiquitous, where early loss is still treated as an unfamiliar tragedy by most of us, could the 'net provide an unlikely coping mechanism?
We've talked before about the phenomenon of documenting one's dying. Yesterday, I was moved to tears when cousins sent us all a link to the memorial page they had made for my great-uncle. And today, writing in USA Today, Sharon Jayson talks about the life-line the Internet has provided for the young widow and widower. Websites and forums have led to camps and retreats and real-life friendships. The piece features one Robyn Moore of Maryland:
Moore, 43, was widowed in 2006 when her husband died of kidney cancer. She blogs as Fresh Widow and says there are at least 120 other blogs by the widowed. "Before social media, the population of young widows was so widely dispersed. They couldn't find each other at all," she says. "We would not be here today without the Internet," says Michele Neff Hernandez, 40, who spoke to those attending Camp Widow about Facebook groups and other online communities for those who have lost a spouse or partner.
G/O Media may get a commission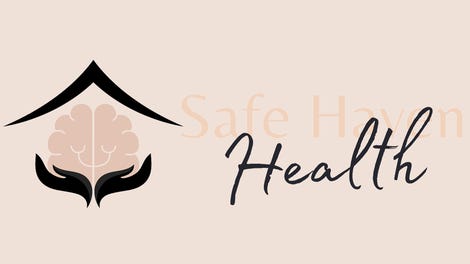 Addiction counseling
Safe Haven Health
Of course, friendships - even romance - coming out of tragedy is not a new concept; only today, there's a lovely Daily Beast story about the children of Lockerbie victims, who met at a memorial event, getting married - and talking about the comfort of being with someone who understands their situation. The best-ever episode of A Wedding Story concerned a young couple whose spouses had both committed suicide and who met through a chat-room for widows of suicide; when the bride's former father-in-law walks her down the aisle, I defy anyone not to tear up. The Internet shows its possibilities when it facilitates this sort of connection - and it's nothing to dismiss. In the words of one woman quoted by USA Today, "It gave me so much comfort."

The Young And Widowed Find Solace, One Another Online [USA Today]
Letting Go [New Yorker]
Love After Lockerbie [Daily Beast]