For Women's History Month, Jezebel and The Root are partnering for JezeRoot, a series that focuses on women of color, domestic workers, and sex workers.
After I moved to New Orleans last summer, my primary source of income was dancing at Dixie Divas, a small strip club in the French Quarter that employed women of size and women of various ages and backgrounds, including trans women. The owner of Dixie Divas was a trans woman, the general manager of Dixie Divas was queer, the stage fee (which dancers pay to work on a club's stage) was $10, and it was a safe place to work. If customers acted out of line, the staff always had our backs.

That all changed the evening of January 19, when the clubs Dixie Divas, Rick's Cabaret, Temptations, Rick's Sporting Saloon, and Hunk Oasis were raided by the New Orleans Police Department (NOPD), the Louisiana Alcohol and Tobacco Control (ATC), and the Louisiana State Police (LSP). The raids on the strip clubs were part of an initiative to combat the human trafficking allegedly being perpetuated on Bourbon Street, a response to a series of reports published last year in the Times-Picayune (which did not actually report any link between human trafficking and the city's strip clubs). But the aforementioned agencies have yet to make any arrests for that specific crime, nor have officials provided any public evidence of trafficking, according to a February statement from a NOPD spokesperson.
The raids, which continued through late January, shut down a total of eight clubs either permanently—in the case of both Temptations and Dixie Divas—or temporarily, leaving some to operate after paying hefty fines and loss of liquor licenses after police say they found evidence of prostitution and drug crimes, among others. This left hundreds of dancers without work right before Mardi Gras, one of the most lucrative times of year for New Orleans service-industry workers.
G/O Media may get a commission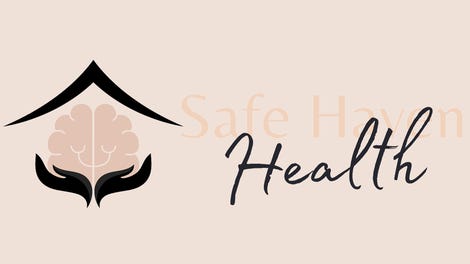 Addiction counseling
Safe Haven Health
The raids seemed connected to New Orleans Mayor Mitch Landrieu's new vision of Bourbon Street as a family-friendly tourist destination, a vain attempt to gentrify one of the country's most legendary red light districts as it approaches its 300th anniversary. This vision has its roots not just scrubbing the district clean, but has the mark of Christian moralizing that has recently taken on new potency. In October, Mayor Landrieu hired conservative Christian lawyer Scott Bergthold, whose Chattanooga-based law firm has a reputation for targeting strip clubs across the country.
The mayor also appointed a few key people to put together a study on trafficking, including councilperson Kristin Palmer, a longtime opponent of strip clubs; and Jim Kelly of Covenant House, part of a chain of nonprofit, Catholic-affiliated homeless shelters. (Madeleine Landrieu, the mayor's sister, sits on Covenant House's Board of Directors.) In New Orleans, resources for homeless youth populations are scarce, and Covenant House is the last house on the block for young people who have exhausted their resources.
On February 1, a few weeks after the first raids, advocates organized an Unemployment March, during which hundreds of sex workers and allies took to the streets of the French Quarter. Despite widespread coverage both local and national, authorities were apparently unmoved. Less than a week later, at a city planning meeting on February 6, commissioners called for a "soft cap" on the number of strip clubs allowed to operate in the French Quarter. Last week, an attempt at making the "soft cap" official failed 4-3 in a City Council vote, a victory for sex worker advocates.

"The city has a habit of creating these defective red light districts by corralling sex workers of various sorts into a concentrated area," Lyn Archer, founder and spokesperson for the Bourbon Alliance of Responsible Dancers (BARE), told Jezebel. "But once that place is created, [it is vulnerable to] people who have vested interest in appearing to be tough on crime. Attacking a vice district is an easy way to seem like you're doing something."
Here is how the state of Louisiana defines trafficking, and how it translates materially to sex workers who are under 21 (or perceived to be by law enforcement): you're working within a group, it's technically considered trafficking. You're driving yourself from place to place or an Uber, you have a space you're working out of, that's trafficking. If you're working in a place like a strip club, where management holds on to your money, that's their definition of trafficking. The Greater New Orleans Human Trafficking Task Force says in its official documents that it's targeting trafficking, but to us, it's actually talking about sex work, as in full-service sex work. They use words like prostitution and trafficking interchangeably, and they don't recognize a categorical difference. Sex workers do—but people in power don't seem to listen to sex workers.
There are chasms of understanding between the sex-worker community and those outside of it. Archer cites the example of Jasilas Wright, a dancer at now-defunct Centerfolds, who died in 2015 at the hands of an abusive boyfriend but whose death was framed by prosecutors as trafficking. "He was turning her out"—coercing her into prostitution—"and that was used as an example of trafficking. But to us, we see that as domestic violence and financial coercion," said Archer.
How this deaf ear translates to sex workers is that dancers are losing their jobs; there are hiring freezes and terminated contracts at other clubs like Penthouse and Hustler, along with an age ban in which dancers between 18 and 20 are not allowed to work in the state of Louisiana. With dancers moving into other types of sex work, these raids are actually just criminalizing the work of consenting adults and forcing them to move further underground. While the on-the-ground raids were being carried out, New Orleans police began working with the FBI to conduct more stings through Backpage and through hobbyist forums. Yet by shutting down these clubs, people are forced to leave the city; I've had to travel outside of New Orleans to look for work since the raids. Traveling out of state in and of itself is technically the legal definition of trafficking. This encapsulates the problems they're creating under the guise of of stopping trafficking: They're criminalizing sex workers, while claiming to have made our situations better. The consequences of these types of actions have been studied in depth and are well known; that's why both Amnesty International and Humans Rights Watch have called for the decriminalization of sex work. In New Orleans, BARE's Lyn Archer and other sex worker activists and advocates are fighting for the same thing.
The raids have had damaging effects on the clubs that reopened, too; they must operate under new regulations. Dancers are no longer allowed to twerk (defined as a "simulation of sex" per the state lewd act law), fondle their own breasts, or have exposed nipples; these are now defined as "lewd and lascivious conduct." Club managers must comply with training by the Association of Club Executives (ACE) and post anti-trafficking posters from ACE affiliate organization Club Operators Against Sex Trafficking (COAST). COAST is in partnership with the Department of Homeland Security; the posters encourage workers to report abuse to a number which goes directly to ICE. You're granted no amnesty if you choose sex work under your own volition, and if you're an undocumented immigrant, there's no guarantee your rescue won't also include deportation.
Juana Marine-Lombard, Commissioner for the Louisiana ATC, has vowed to go after any establishment that potentially violates these new regulations. But the police did such a deplorable job with their undercover operations—during which officers were staring at dancers' breasts and getting lap dances while executing a more-than-million dollar grant to investigate clubs—it's difficult to take any of their threats with the gravity they want us to.

Since the raids, I too have moved into other avenues of sex work—all of which ought to be decriminalized, and selective respectability politics eradicated. The shift in my work has definitely made my life a hell of a lot more stressful; dancing at Dixie Divas kept me afloat and self-sufficient. Plus, I've had to put my future on the back-burner: I'd planned to pay for school with the money I would have made from stripping during Mardi Gras.
But the raids have had far greater consequences on my fellow dancers trying to support themselves and families, too. The federal minimum wage in Louisiana is just $7.25 an hour. Sex work grants tools of self-sufficiency for people to thrive and grow here in New Orleans. I moved away from San Francisco, a city that was rapidly gentrifying, to a city that's now facing serious challenges related to gentrification; to be self aware and of service to folks in New Orleans is now more difficult to navigate. With my livelihood stripped away, I will potentially be forced to move once again.
With these raids, strippers were thrust into the limelight with police violence and associated with a disingenuous narrative of human trafficking. But as sex workers in New Orleans are discovering, these raids were all for political gain, enforcing inadequate zoning laws, to abolish sex work, to gentrify a city that's rapidly changing, to make space for outsiders, and to criminalize us further. Our bodies and autonomy are now compromised.

---
Nessa Moreno is a writer, photographer, comedian, and mortuary school dropout from the Bay Area living in New Orleans Louisiana. Their meme page is @bidibidibombbomb, Twitter is @nessaxmereno.