In the small town of Jennings, Louisiana, eight women were killed between 2005 and 2009 and none of their murders have been solved. Their stories and those of the fruitless investigations read like HBO's True Detective but with sobering real life consequences.
One woman, 28-year-old Loretta Lynn Chaisson Lewis, was found in floating in a river and seven others were discovered across the swamps and interstates ditches around the small stretch of Southern land. Each of these women were prostitutes and, according to investigative journalist Ethan Brown's findings on Medium, all had witnessed something they were not supposed to see.
In the wake of the deaths, rumor arose that a serial killer was responsible but the FBI Behavioral Analysis Unit says that serial killers usually target strangers with no ties to themselves. Each of the Jennings eight knew each other and some were even cousins or roommates. And all of them knew a local strip-club owner named Frankie Richard, a drug addict and fixture in the town's criminal ecosystem.
Richard described Jennings when the killings began: "It was wide open… The drugs, the prostitution, the bars, the crooked cops." Since the early 1990s, there have been nearly 20 unsolved homicides, including the slain eight women, in Jefferson Davis Parish, a statistic in a competent sheriff's department that would be regarded as both a ridiculously low clearance rate and an astonishingly high murder rate for a small area.
Police and sheriff misconduct and illegal unprofessionalism is reportedly a fact of life in the Louisiana Parish of Jefferson Davis. Crime scenes are regularly tampered with, evidence often goes missing and illegal highway stops are routine — even drug trafficking isn't out of the question.
Over the years, different suspects, including Richard, were charged with the murders of some of the women, but no one was ever convicted. However the families the women left behind are convinced that their girls knew something about the corrupt local police and their dealings in the drug trade. They believe that, in fact, the local law enforcement are behind the killings and that's why the cases have never been solved.
G/O Media may get a commission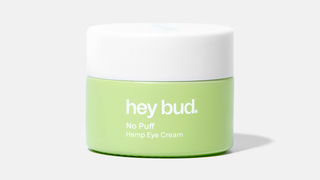 15% off
Hey Bud - No Puff Hemp Eye Cream
In her final days, one of the eight named Necole Guillory told her mother not to prepare her a birthday cake because she wouldn't be alive to eat it. She had also placed her four kids with family members and warned her mother that she wouldn't tell her any information on who was making her so paranoid because she wanted to keep her safe.
Several family members of the murdered women told me eerily similar stories. Gail Brown, a sister of the fifth victim, Laconia "Muggy" Brown, told me that just before Muggy was killed she worriedly informed her family that "she was investigating a murder with a cop; the cop wanted to give her $500 to tell what happened." Gail put it as bluntly as Barbara Guillory: "She knew what was going on," she told me, referring to her sister's work as a cooperator. "I think it was a cop that killed my sister."
Ultimately, Richard, who was investigated back in 1990 for robbing a sheriff's evidence room of 300 pounds of marijuana with the then chief deputy sheriff no less, seems to be the kingpin behind the women's death. Like Jack Nicholson's Frank Costello character in The Departed, Brown writes that Richard is perhaps protected from serving time for his crimes because he informs on those with whom he does business and remains a valuable asset to the authorities. Though what authorities, Brown doesn't make clear but he does write that witnesses said police were involved in murdering and disposing of evidence and bodies.
At the heart of the Jennings eight is the story that the women were part of a drug bust gone wrong where a dealer was fatally shot by police in a room full of addicts and soon after, the eight began to die. The two detectives who pieced together that arc and were close to identifying the suspects were suddenly accused of unlawful behavior themselves, unceremoniously fired and black-balled from future employment. At this point, the writer is openly asking the Department of Justice's Civil Rights Division to investigate the Jennings eight because it is clear that the local authorities aren't doing much to solve these odd, sordid murder cases themselves.
Image via KATC