Nearly three decades after she was famously subjected to an eight-hour grilling by an all-white, all-male Senate Judiciary Committee about her allegations of sexual harassment against Clarence Thomas, Anita Hill says it remains "incredibly difficult" for accusers to report abuse. In a statement on Friday, Hill invoked her own experience and called for an investigation into the accusation of sexual assault against Supreme Court nominee Brett Kavanaugh.
"[I]t remains incredibly difficult to report harassment, abuse, or assault by people in power," Hill said. "Given the seriousness of these allegations, the government needs to find a fair and neutral way for complaints to be investigated. The Senate Judiciary Committee should put in place a process that enables anyone with a complaint of this nature to be heard. I have seen firsthand what happens when such a process is weaponized against an accuser, and no one should have to endure that again."
Kavanaugh has been accused of attempting to rape a woman while they were in high school, teaming up with a classmate and covering her mouth before she was able to escape. He has denied the allegation, and Republicans released a letter signed by 65 women who claim to have known Kavanaugh in high school (he went to an all-boys' school; the women came primarily from surrounding all-girls' schools), stating that he has "always treated women with decency and respect."
While the alleged incident occurred in the early 1980s, the case parallels Hill's own testimony before the Senate Judiciary Committee claiming that she was sexually harassed by then-recently-nominated Supreme Court Justice Clarence Thomas while working as his assistant. In televised hearings, she was asked whether she was "a woman scorned" with a "martyr complex"; senators implied that she was an opportunist for waiting for a decade to come forward; they questioned her legal expertise; and she was pushed, particularly by then-Senate Judiciary Committee chairman Joe Biden, to describe her "most humiliating" moments in graphic detail, including Thomas's alleged references to pornography (the phrase "Long John Silver" was stated). Hill's composure in the face of relentless vilification by men was credited with "revitalizing feminism," the New York Times reported; during the following election cycle in 1992, more women were elected to Congress than in any previous election–which many have attributed in part to Hill's hearing.

G/O Media may get a commission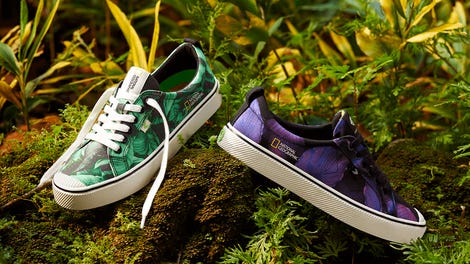 New New New
Cariuma + National Geographic
Hill was not taken seriously then, even by Democratic senators. In this case, Senator and Senior Democratic Judiciary Committee member Dianne Feinstein (who was, incidentally, elected to the Senate in 1992), has been has been implicated in suppressing the Kavanaugh allegation after she first received a letter from the accuser weeks ahead of Kavanaugh's confirmation hearing. She finally announced on Thursday that she had sent it to the F.B.I., which has added the allegation to Kavanaugh's background file. Anonymous sources told the New Yorker that Feinstein "was acting out of concern for the privacy of the accuser" and "also acted out of a sense that Democrats would be better off focussing on legal, rather than personal, issues in their questioning of Kavanaugh."