There's not much that passes for uplifting news these days, so it seems we'll have to make do with this: An 8-month-old baby girl that landed in a storm drain after being ejected from a car during a crash was found perfectly fine.

According to KSLA News 12, an 18-wheeler driving along a Texarkana, Arkansas interstate was changing lanes on Friday when it clipped a family's vehicle, causing the car to flip over. Panicked family members told first responders that their infant daughter had been ejected from the car, prompting a desperate search in the hay piled on the interstate's median.
"A good Samaritan was already out here searching for the baby, and he heard something from this general direction," said firefighter Josh Moore, indicating to a storm drain around 25 feet from the road. Indeed, there was the baby, inside the drain, waiting for these doddering adults to quit screwing around and pick her up.
"The 8-month old was actually sitting down in the grate, sitting up and waiting for us to pull her out," he said. Police believe that the infant rolled down a hill and landed in the drain, requiring three firefighters to extract her.

Authorities added that the baby was not properly restrained at the time of the crash, but that no ticket was issued. The truck driver was given a citation. Otherwise, rescuers were just delighted that the incident ended as well as it did.
G/O Media may get a commission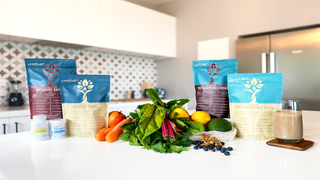 "There's so many times we go out that things aren't okay," said Fire Captain Charlie Smith, but we're not going to talk about those times right now ALRIGHT.
Of the five initially hospitalized, only the car's driver is still being treated for injuries.