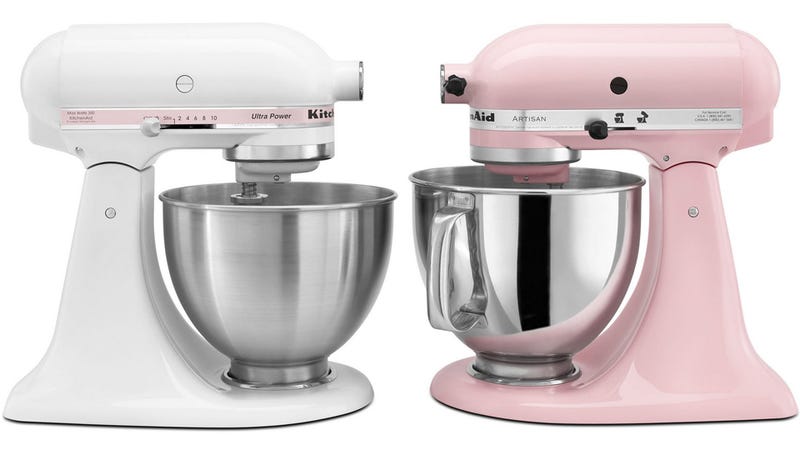 Ah, Twitter. You're so good at giving us access to our favorite celebrities, politicians and organizations, but also, yikes, please stop giving us access to our favorite celebrities, politicians and organizations. By giving these entities the power to reach so many people with the click of a mouse, you are also giving them a great responsibility and, sadly, they're not measuring up. The latest user to drop the Twitter ball? (And by "drop the Twitter ball," I mean "fuck up Twitter royally.") It was the corporate account for KitchenAid.
During last night's presidential debates, sweet little KitchenAid — company of charming pastel mixers and shiny chrome dishwashers — tweeted this:
Obamas gma even knew it was going 2 b bad! 'She died 3 days b4 he became president #nbcpolitics
Ha, get it? A man's beloved grandmother and caretaker died right before he took on a highly stressful job — it's funny, see? Why aren't you laughing? Oh, because it's horrible? Right, it's completely horrible.
KitchenAid deleted the tweet, but not before it could be retweeted and shared by many of their followers. KitchenAid followed up immediately:
Deepest apologies for an irresponsible tweet that is in no way a representation of the brand's opinion. #nbcpolitics.
Cynthia Soledad, KitchenAid's director of marketing has since released a statement to CNN:
"During the debate tonight, a member of our Twitter team mistakenly posted an offensive tweet from the KitchenAid handle instead of a personal handle. The tasteless joke in no way represents our values at KitchenAid, and that person won't be tweeting for us anymore."
The company has continued to apologize via Twitter throughout the morning.