Welcome to Barf Bag, a daily politics roundup to help you sort through the chaotic Trumpian news cycle.
This has been one hell of a day. Thank god I have my vacation to Bears Ears to look forw—oh? What's that? Fuck.
Here's all the shit we couldn't cover today:
Today Donald Trump announced that he would be embarking on a legally unprecedented and uniquely spiteful journey to dramatically scale back two Utah national monuments—Bears Ears and Grand Staircase-Escalante—designated by Democratic presidents Obama and Clinton, respectively. A warranted but risky legal battle awaits—if the Trump administration wins, it could trigger a massive attack on protected wildernesses across the U.S. Although Trump and congressional Republicans have crowed about "special interests" and "Washington bureaucrats" ("They don't know your land, and truly, they don't care for your land like you do," Trump said at a Salt Lake City rally today) this is a slap in the face to the coalition of local tribes who spent years lobbying for the Bears Ears designation. [Washington Post]
Accused child molester Roy Moore is back in the lead. Of course. [FiveThirtyEight]
Here's my question: what did Jared disclose in his financial records? [Newsweek]
Now that it's been a solid two months since the deadliest mass shooting in modern U.S. history, congressional Republicans are dipping their fat, morally bankrupt little toes back into loosening gun restrictions. [McClatchy]
Here are some tweets the president was allowed to publish:
G/O Media may get a commission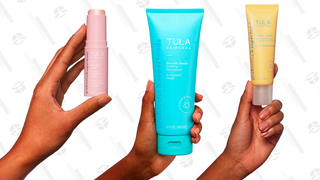 This has been Barf Bag.