Apparently even willing to die for this country isn't good enough for the Trump administration. The U.S. Army has been quietly kicking out immigrant recruits and reservists enlisted under a program that would grant them a pathway to citizenship. The Associated Press reports that at least 40 people have been discharged with little explanation, and now face questions about their status, according to immigration attorneys.
From the AP:
"It was my dream to serve in the military," said reservist Lucas Calixto, a Brazilian immigrant who filed a lawsuit against the Army last week. "Since this country has been so good to me, I thought it was the least I could do to give back to my adopted country and serve in the United States military."

Some of the service members say they were not told why they were being discharged. Others who pressed for answers said the Army informed them they'd been labeled as security risks because they have relatives abroad or because the Defense Department had not completed background checks on them.
More than 10,000 immigrants from the program currently serve in the military. The AP explains that in order to become citizens, they need an "honorable service designation." Those who were discharged recently are not eligible because the military delayed their basic training. The Department of Defense also told the AP that service members "with an honorable discharge are protected from deportation," but immigration attorneys told the AP that many of the discharged immigrants received an "uncharacterized discharge," which does not indicate an honorable or dishonorable discharge. This means that their fates are unknown.
Yet in February, Defense Secretary Jim Mattis assured the public that immigrants in the military were not at risk for deportation. Spokespeople for the Pentagon and the Army declined to comment or explain any potential policy changes due to the pending litigation.

G/O Media may get a commission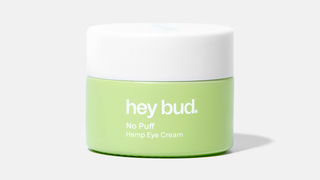 15% off
Hey Bud - No Puff Hemp Eye Cream
This is the latest indignity in a series of brutal policies targeting immigrants in America, which includes an effort to deport naturalized citizens, limit the rights of asylum seekers, detain migrant families indefinitely, separate children from their parents at the border, discourage sponsors from receiving children, deny unaccompanied minors abortions, order immigration judges to deny asylum to victims of domestic violence, effectively ban Muslims from entering the country, and more.
"Immigrants have been serving in the Army since 1775," Margaret Stock, an immigration attorney and former lieutenant colonel who helped create the Army Reserve's immigrant recruitment program, told the AP. "We wouldn't have won the revolution without immigrants. And we're not going to win the global war on terrorism today without immigrants."