Constance McMillen, whose school canceled its prom when she asked to bring her girlfriend, appeared on MSNBC today, and CBS, and CNN. Her rising public profile has brought more support — and criticism.
McMillen seemed self-possessed in her MSNBC appearance, recalling that when she approached school officials to explain how her exclusion felt, "they listened, but it's like they didn't hear it, and they wouldn't change anything." When conversation turned to the school's statement that perhaps private individuals would choose to host a prom, McMillen's lawyer Christine Sun opined, "it seemed like the message was, go out and have a segregated prom." A CNN viewer also made the connection to racial segregation, but in a troubling way. Writing on Facebook as part of a "Your Views" segment, Niki says,
I was not allowed to attend my prom in the south because my date was black. But why would I want to spend the time at an event with people who felt that way in the first place? I fought the battles that mattered. The prom was not one of them. This case just sounds like a spoiled child wanting her 15 minutes of fame & an excuse to offend & buck the system.
But for McMillen, prom may be a battle that matters — by refusing to accept her school's discrimination, she's made gay rights for teens a national issue. Support keeps pouring in — yesterday Roger Ebert tweeted about the case, and now a New Orleans hotel owner has volunteered to host a free prom for all the students at McMillen's school, and even to bus them to one of his properties for that purpose. The Facebook group Let Constance Take Her Girlfriend to Prom! has over 84,000 fans. On CBS's Early Show today, McMillen said, "It's kind of like I'm fighting for prom for everybody now." Luckily, many others are also fighting for her.
G/O Media may get a commission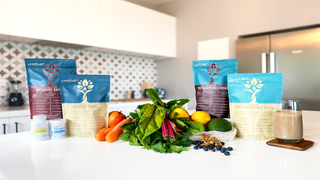 Lesbian Teen Sues To Force School To Hold Prom [AP, via Yahoo! News]
Let Constance Take Her Girlfriend To Prom! [Facebook]
Gay Date: Prom Cancelled [CNN]
Teen Sues District For Discrimination [CBS]
ACLU Sues For Lesbian Prom Date [MSNBC]
Earlier: Would-Be Lesbian Prom Date Has Friends In ACLU, Roger Ebert
Homophobia: Start 'Em Young