Congresswoman Ilhan Omar has been the subject of a deluge of criticism, right-wing conspiracy theories, and death threats for months. But she was eager to set the record straight on The Late Show with Stephen Colbert Wednesday night, effectively reminding critics why her Minnesota constituents entrust her to represent them in Congress.
Colbert asked Omar what she would say to Nancy Pelosi and others who have suggested that she—as well as fellow freshman congresswomen Rashida Tlaib and Alexandria Ocasio-Cortez—should take a step back, not make too many waves, and "go slow."
"I think Nancy knows this very well," Omar said. "Women have been told to go slow and not be seen and not be heard for many years. And [Nancy] wouldn't have made it to where she is if she did."
Omar added that this is particularly expected of her as a woman of color.
"We are not there to be quiet, we are not there to be invisible," said Omar. "We are there to follow the lead of people like Congressman John Lewis and make good trouble."
Omar also defended herself against the latest right-wing charge that she isn't loyal to the United States after a short, contextless clip of Omar referencing 9/11 as an event that "some people did" made the rounds. Omar merely stated that 9/11 was an event that triggered a loss of civil liberties for Muslims in the United States, but right wingers reworked her comments to present as a flippant dismissal of the terrorist attacks.
G/O Media may get a commission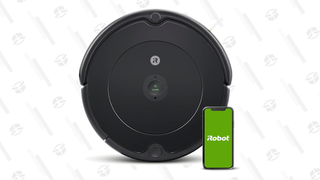 35% Off Black Friday Deal
iRobot Roomba 694 Robot Vacuum
"I took an oath to uphold the Constitution," said Omar. "I am as American as everyone else is."
Naturally, she shouldn't even have to fucking say this, but it's reassuring to see her confidence in the face of endless absurdity.