Your favorite rapper Iggy Azalea is quitting Twitter because of harassment she's received about her body surrounding the release of paparazzi photos of her trying to chill out by the pool in a bikini. "Just got back from a great vacation, came online and saw apparently it's shocking and unheard of to be a woman and have cellulite," she tweeted initially.

Later, over the course of several tweets, she added:
"I feel the hatred and pettiness i see online at all times is at making me become an angry person and I cannot be that...To become nasty because of the way I feel I am treated would be a disservice to my fans and I promise i will try to keep smiling...But I also want to let my fans know I am taking some time away from social media. I need to be happy and it is too negative and draining...My management will tweet/run my accounts from today onwards with updates etc unless any message is signed -IA. Love you all. Peace out!"

PEOPLE: there are so many legitimate things that you can make fun of Iggy Azalea about. Please leave her innocent butt out of it.
---
G/O Media may get a commission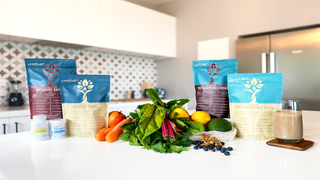 Ever want to know how Ansel Elgort lost his virginity? Me neither, but here we go anyway! "I was 14 [when I lost my virginity]. I had no clue what I was doing, and neither did the girl," he told Elle. "I didn't even make the lighting good. That'd be one thing I'd do differently. It was, like, fluorescent, bright bedroom light, like, over the covers... The only thing that made me feel better was doing it again."
Iggy was right. The internet is a dark and negative place. [Page Six]
---
We've debated whether RihCaprio is on or off, but have you ever wondered if RihCaprio... never was? According to new reports, Leonardo DiCaprio and Rihanna are NOT a thing and the reason they've been hanging out together is because Rih is actually dating Leo's friend, club owner Richie Akiva. Does making out at the Playboy Mansion mean nothing anymore? [L&S]
---
Photos via Getty.