Attention driver's license holders from the great lands of New York, Louisiana, New Hampshire, Minnesota, and American Samoa: The Department of Homeland Security has no love for you. [Update: Let's add Alaska, Arizona, Idaho, Louisiana, Maine, Minnesota, Missouri, Montana, New Hampshire, Oklahoma, Oregon, Pennsylvania, South Carolina, Virginia, and Washington to the list.]
In 2016, the final phase of the Real ID Act—passed in Congress way back in 2005 under the recommendation of your friends at the 9/11 Commission (never forget)—goes into effect. The Real ID Act defines "real IDs" as those that are obtained only with proof of U.S. citizenship. In the aforementioned States of the Damned, driver's licenses do not require proof of citizenship and are considered "non-compliant" with the Real ID act, and thus they will no longer be acceptable forms of identification when boarding federally regulated commercial aircraft. This is a significant setback, as Travel + Leisure reports, because 38% of Americans don't have passports.
If you hold a license from one of these states and have been using it as your ID at airport security, you need to make some changes. You will have a three-month forgiveness period in which you will still be allowed to board your flights, but not without receiving a stern warning from the square-jawed TSA agents working the ID scanners at airports. Going forward, acceptable IDs include passports and passport cards, U.S. military ID cards, enhanced drivers licenses, permanent resident cards, and DHS trusted traveler cards like Global Entry and and NEXUS.
Supposedly the Department of Homeland Security will give a generous heads-up to those individuals with licenses from the States of the Damned, but their idea of ample notice is questionable: I'm a New York state license holder and have yet to have heard a peep from the feds. And while 2016 may still be 14 weeks from now, that's actually not a lot of time if you're don't have a passport or need a renewal—processing times for passports range from 4-6 weeks (assuming government agencies are operating efficiently, and you're smart enough not to bank on something like that), unless you're willing to fork over an additional $60 for expedited processing. That's in addition to the $140 it'll cost you to apply for a first-time passport or renew your existing one if it's expired. (Alternately, you can do a passport ID card for $30, but it's only good for international travel to Mexico, Canada, the Caribbean, and Bermuda.)
If you'd rather not deal with the State Department, you can always opt to go through the DMV — which feels like choosing fruit flies over maggots — for an Enhanced Drivers License (EDL), which has benefits similar to a passport ID card and requires proof of citizenship, thus meeting the DHS's persnickety new standards.
G/O Media may get a commission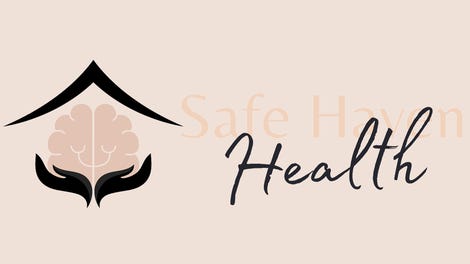 Addiction counseling
Safe Haven Health
All of which is to say, if you're a license holder from one of the States of the Damned, have travel scheduled for 2016, and don't have an acceptable form of ID on hand, it's best to get moving. And no matter what option you choose, obtaining proper identification will cost you money. Which is surely just a coincidence.
Update: As it turns out, residents from even more states will be facing further complications. Per the Idaho Statesman, there several states whose laws expressly prevent complying with the Real ID law: Alaska, Arizona, Idaho, Louisiana, Maine, Minnesota, Missouri, Montana, New Hampshire, Oklahoma, Oregon, Pennsylvania, South Carolina, Virginia, Washington.
---
Contact the author at jessica@jezebel.com.
Image via Shutterstock.
Flygirl is Jezebel's travel blog dedicated to adventures big and small, tips and tricks for navigation, and exploring the world at large. Have a story or an idea? We're always taking submissions; email us with "Flygirl" AND your topic in the subject line. No pitches in the comments, please.