In an episode of the final season of The Golden Girls called "Journey to the Center of Attention," Sophia attends a friend's wake and decides to host her own so that her loved ones can pay tribute to her while she's still alive. "I want to hear how people feel about me. I want to be there to listen as they salute my grace, my wit, my inner beauty," is her rationale for not wanting to waste a funeral on the dead. Rose, being Rose, fucks up and forgets to include the fact that Sophia is still alive on the invitation, and when the attendees discover that they are paying their respects to someone who has not yet departed, they leave abruptly, incensed at the ceremonial manipulation.
If only actual humans had the good sense of Golden Girls extras.
This trick was essentially replicated by the New York-based band LCD Soundsystem, which disbanded with great fanfare less than five years ago. The announcement of the band's then-farewell show at Madison Square Garden on April 2, 2011 read in part: "if it's a funeral, let's have the best funeral ever!!!"
Well, surprise, they're back, and given the minuscule amount of time between breaking up and getting back together, they might as well have not been gone in the first place. LCD Soundsystem reunited last night at New York's Webster Hall for the first in a string several gigs planned for this year. A new album is in the works. It's worth underlining that LCD Soundsystem's resurrection occurred on Easter Sunday, a scheduling decision consistent with the band's flair for grandiose self-regard.
What is galling about this is not exactly the waffling. That would be merely annoying. What makes the entire display an act of emotional manipulation that serves the band with outsized cultural clout by making a BIG GIANT DEAL out of its normal functioning (i.e. playing gigs and not playing gigs, depending on the day/year), is the bombastic preciousness that accompanies these moves. The MSG farewell show was sold this way: "but for just one more night, we will be playing with friends and family for nearly 3 hours–playing stuff we've never played before and going out with a bang."
G/O Media may get a commission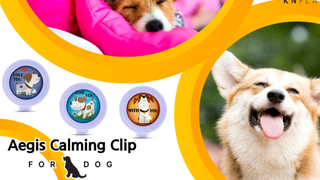 20% off
Aegis Calming Clip for Dogs
It lasted even longer than that. A ponderous and treacly documentary, Shut Up and Play the Hits, was released the next year. It captured that final performance and probed into the mind (and trained its gaze upon the plaintive, post-show face) of LCD Soundsystem frontman James Murphy. Along the way, Chuck Klosterman inflicted feels in an interview segment with questions like, "When you start a band, do you imagine how it will end?"
This was all eye-rollingly saccharine to me, who never forgave James Murphy for mispronouncing Larry Levan's last name in "Losing My Edge," and who found his white person-ification of disco to be unenjoyable and distasteful. Not my band, not my sadness. The ceremonial disbanding struck me as craven profiting from people's sentimentality—a year-long, multi-pronged mourning of the end of a band that wasn't around for very long in the first place ("Losing My Edge," the first LCD single, came out in 2002).
If this felt like much ado about nothing at the time, the nothing about that ado that's happening now is infuriating. In 2016, LCD Soundsystem gets to come back, and it gets to be a much bigger deal than if they just hadn't toured for five years, as it sometimes happens with bands. LCD Soundsystem's return was utterly unthinkable to anyone who bought into its "funeral," now rendered bullshit by the band that served it by the spoonful. For its comeback show, Pitchfork had four writers cover virtually every aspect in a live blog.
LCD Soundsystem is a band that means a lot to people, and you don't necessarily have to be capitulating to grand gestures if you're simply happy that the band you liked is playing together again. That's cool, you're chill, I'm proud of you. But patronizing a band that is willing to manipulate so openly should make you feel at least a little duped. It's pure showbiz razzle-dazzle that imbues these concerts with sentimental stakes. LCD Soundsystem pulled nothing less than a diva move by reneging on their goodbye, one we've already seen in the likes of Cher, Barbra Streisand, Jay Z and many others.
In January, Murphy delivered a rambling justification of the reunion on LCD's website (the reasons for the split, by the way, were never entirely clear and that seems pretty suspicious, in retrospect). It was also an apology to "those who feel hurt" by the band getting back together—because everyone's emotional experience of LCD Soundsystem's trajectory needs to be accounted for individually, obviously. To err is human, but so is profiting off a resurrection, on Easter, that could only be pulled off by a public display of death. It all seems like such a waste of time.