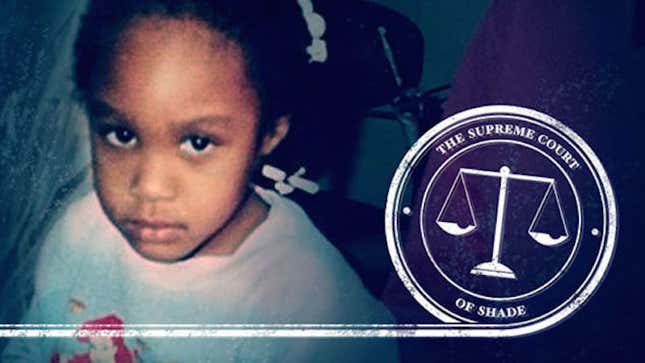 Well folks, we made it to another Friday. As usual, it felt like it took approximately four-and-a-half months to get here but here we are, nonetheless.
In this week's Shade Court, I think the Australians are confused, Naomi does what she does second-best, and Michelle Obama does not have time for foolishness.
Shade Court Docket #2017JZ000031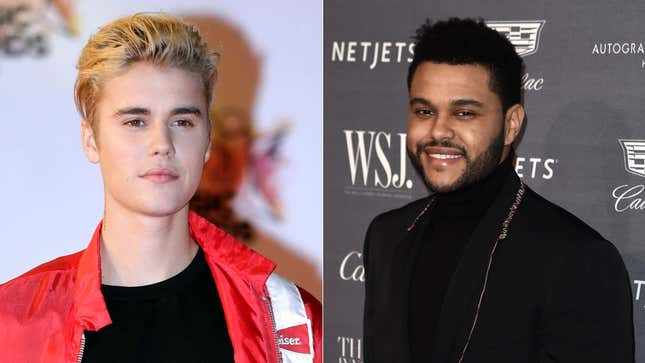 The Case: Selena Gomez and The Weeknd are still dating and Justin Bieber might still be feeling some feelings about that.

The Defendant: Cosmopolitan Australia
The Evidence:

G/O Media may get a commission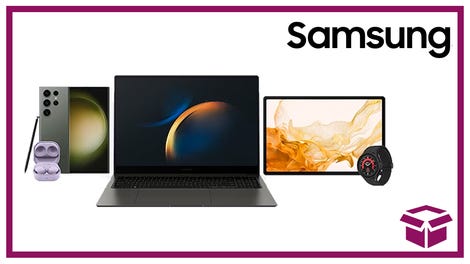 24 hour deals
Discover Samsung - Daily Deal
The Deliberation: Let me go ahead and apologize right now. I'm not completely sure why I included this case other than that I want to share my consternation with others.
In the spirit of fairness, let's remember this is Cosmo Australia. Do they know about shade down there? Has a contingency of black and brown gay men or perhaps some old black ladies from the south gone down under to properly demonstrate the glory of shade? Considering this article makes less sense than toe socks, I'm going to assume this is a hard no.
What makes this incredible is the author makes absolutely no attempt whatsoever to explain how Justin Bieber could possibly be shading anyone. All he notes is that Bieber just won an iHeartRadio award over The Weeknd and he's really happy about it. LITERALLY THAT'S IT. That is what counts as shade in Australia.
"To have beaten The Weeknd only makes things that much sweeter," an insider told HollywoodLife.com. "Just one more thing he can put up against him."
They think that makes sense!
The Ruling: Not shade
Shade Court Docket #2017JZ000032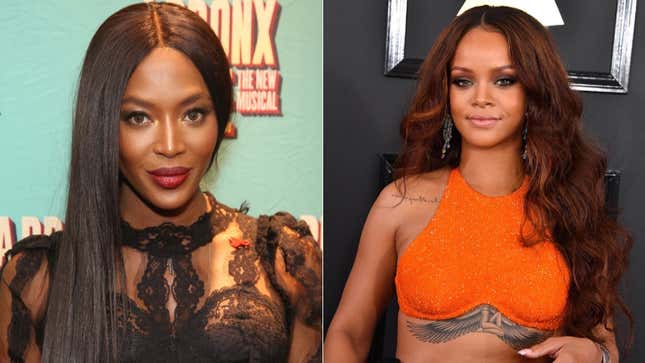 The Case: Her Holiness The High Priestess Of Perfect Bone Structure Naomi Campbell graced Watch What Happens Live! with her presence this week. During the show, Andy Cohen read a question from a viewer who noticed Naomi and Rihanna have unfollowed each other on Instagram. When asked to explain the problem, Naomi just served some elusive contempt and did not even pretend like she was going to explain herself.

"Everything's fine," she demurred with the ease and confidence seen only in serial killers and 90's supermodels. "Of course it's fine," she whispered.
To his credit, Andy Cohen is very good at getting people to reveal more than they might otherwise by simply staying silent, forcing the person on the other side to keep talking just to fill the air.
"I'm an actress now, Andy," she added and denied any beef with Rihanna explaining she likes to support powerful black women unless your name is Tyra Banks and you inexplicably consider yourself to be Naomi's peer.
The Defendant: Paper magazine
The Evidence:
The Deliberation: Let me just say, it's good to have Naomi back in court. The sheer mention of her name imbues in me the essence of all that shade is and should be and fills my spirit for weeks after.

This case presents an interesting challenge. A large part of the ability to interpret shade hinges on extensive knowledge of the situation at hand. For example, when Kim shaded the hell out of Taylor Swift by stepping out in a dress Taylor had worn before, we had all the information we needed. We knew that A) they don't like each other B) Kim was on a mission to get back at Taylor and C) Taylor loved that stupid dress. With that information at hand, the shade was laid bare to thine judge's eyes.
Here, however, we don't have much of a clue as to what the beef is or could be about, so it's a unclear if Naomi's responses are meant to be jabs at a particular subject. It's shade only Rihanna can bear which is rather brilliant, if true.
I'm going to ahead and assume Naomi meant this as shade and when has she ever done shade wrong?
The Ruling: Shade
Shade Court Docket #2017JZ000033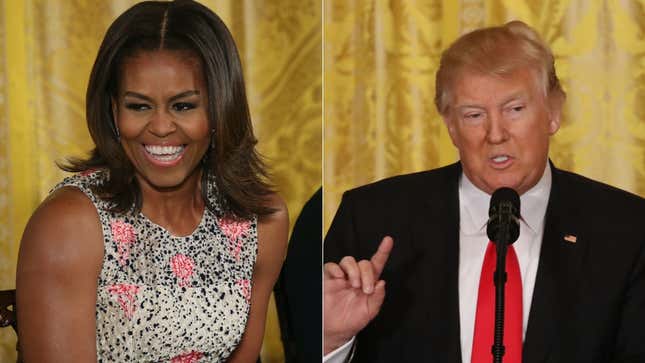 The Case: Michelle Obama is back from vacation and basically assuming the same duties she did as First Lady since our current one is both vastly inferior and missing in action.

On International Women's Day, she visited a DC high school and to speak to a group of girls. The visit was documented on Instagram.
The Washington Post calls out a particular passage included in the Instagram caption:
"By embracing young immigrants and their diverse cultures and contributions, Cardozo is a model for our entire country," Obama continued. "The girls I met with today are ready to take on the world. We've just got to make sure that the world is ready for them."
The Defendant: The Washington Post
The Evidence:
But in the past week, Mrs. O has gotten her mojo back, starting with a little shade thrown at the Trump White House tucked into an Instagram.
The Deliberation: I truly do not understand The Washington Post's continued improper and embarrassing use of shade other than to troll me. Not that I think the staff at one of the most prestigious newspapers in the country is sitting around trying to figure out how to push by buttons, but frankly, that's the most generous assumption I can make. Otherwise, they are truly out here dropping shade with absolutely no clue what they're talking about.
We've already gone over this Trump shade bullshit but let's do it again...
A few weeks ago we discussed former White House photographer Pete Souza's alleged Instagram shade. Then, his posts were ruled as shade but times have changed. Souza isn't even pretending to be subtle anymore. He's straight up trolling Trump.
I'd argue Michelle Obama is doing something similar. Let's all all jump to the fairly obvious conclusion that Michelle fucking hates Donald Trump. She hasn't been remotely unclear with her feelings—showing up to his inauguration in a messy bun she did herself and an outfit she pulled off the rack at Saks.
The post and caption isn't thinly-veiled or even particularly creative. She's straight up confronting his bigoted policies and making it clear, in her own endlessly class and restrained way, she doesn't agree.
The Ruling: Not shade
Shade Court Docket #2017JZ000034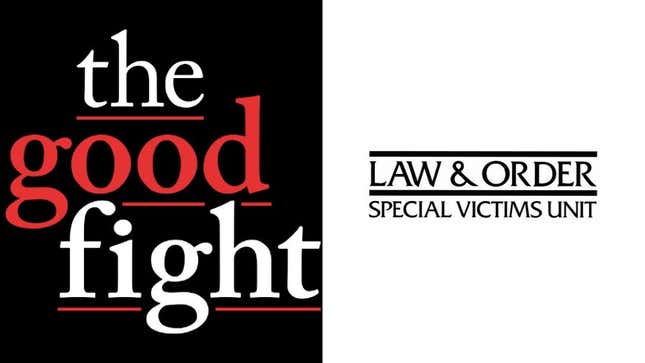 The Case: An upcoming episode of The Good Fight features a storyline about a TV network dropping an episode of a show inspired by Donald Trump because they are worried about blowback from the president.

This sounds very similar to exactly what Law & Order: SVU did, delaying the Trump episode twice with an air date still undecided.
The Defendant: Refinery29
The Evidence:
The Deliberation: As it turns out, due to my extreme writer privilege, I've already seen this episode so I can speak with more certainty than most. Still, I'll do my best to avoid spoilers mostly because I don't want CBS to sue me.
With my knowledge of the episode, I'll just say that it doesn't read as shade. There's also the more important the fact that the show's creator basically admits the episode is based on SVU which ain't exactly subtle.
Robert King, the co-creator of The Good Fight, told Variety that the episode isn't exactly inspired by the SVU episode's details and plot, but "the fact that they hadn't put it on the air yet, and the subject matter is so provocative. And the fact that it was delayed not once, but twice."
It's not inspired by the plot OF the SVU episode but everything surrounding the SVU episode. So, it was inspired by the damn episode.
Perhaps if King hadn't given a whole interview discussing the alleged SVU reference this might have seemed a bit more open-ended, leaving room for some shade to reside in. As it is, shade stepped in the room, looked around and went straight home because she doesn't have time to play with these fools.
The Ruling: Not shade