Never question Anna Wintour's ability to stoop to the highest heights of pettiness when it comes to the Met Gala.
Page Six broke down the process of getting invited to this rich people's charity costume ball, which Wintour has spearheaded since 1995. No surprise, it's all up to Anna Wintour. Cross her and you're out of luck.
The cutthroat stories about Wintour's alleged Met Gala methods—which we saw a bit of in The First Monday in May, the 2016 documentary about the event—add yet another layer of steeliness to her reputation. Rachel Zoe, for one, is rumored to be banned:
Celebrity stylist Rachel Zoe was invited to sit at shoe designer Brian Atwood's table in 2007, but was then disinvited, allegedly, because she had boasted in a New York Times interview that she was more influential than Wintour.
(Project Runway's Tim Gunn also previously revealed that his Met invite was retracted after 2006 when he shared his now very famous story about Wintour being carried by bodyguards.)
Wintour controls everything, from the invite list down to green-lighting which stars get to accompany designers as guests, which means celebs and their publicists probably spend most of the year brown-nosing to make sure Wintour sees them.
G/O Media may get a commission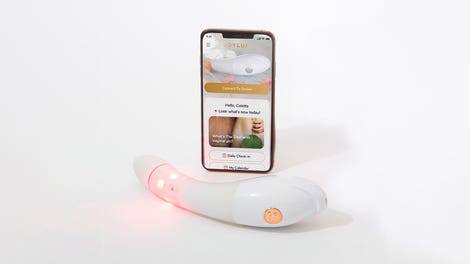 $50 Off
Joylux vFit Gold Device
By extension, whomever she bestows power also has the right to petty unto others. For this year's 69th Comme des Garçons-themed gala, Katy Perry is one of the co-chairs, which is bad news for Coco Rocha. Recall that Rocha once accused Perry of copying her Met Gala style:
Supermodel Coco Rocha, for years a Met Gala staple, told The Post that it was an honor to attend but that she didn't receive an invitation this year.

"I don't know," she said. "You'll have to ask Anna that." (A rep for Vogue said they do not comment on the guest list.)
For anyone who misses attending a year, an anonymous "socialite" source tells Page Six, "Once you do that, you're not invited back unless you're triple A-list."

The cost of a table at the gala is insane, at $275,000 up to half a million, which corporate sponsors often end up paying.
With tickets running from $30,000-50,000 per person, sad well-off non-celebs are still dying to get into New York's most exclusive party just to be adjacent to the famous:
"There are no bad seats in that room," the socialite said. "It's the Oscars of New York. When you turn around and you see Kanye at one side and Taylor Swift and every celebrity you've ever heard of every time you turn your head, it's hard to be disappointed.


"You can talk to anyone. Everyone is very friendly there because the crowd is so selective," said the socialite, who has hobnobbed with Taylor Swift, Jennifer Lopez and Kim Kardashian.
But it's all for charity! And the chance to wear elaborate dresses.
Cameron Silver, a Los Angeles-based shop owner and regular Gala attendee says, "I've known of society names who couldn't get a ticket and are prepped to go if there's a last-minute seat that becomes available. They have their look ready even if they aren't certain of whether they will actually have a seat days before the event."