A particularly profane source from Team Angelina Jolie has begun spreading the rumor that Brad Pitt has no chance at getting joint custody (which he filed for on Friday) of the Jolie-Pitt children until he "gets his shit together."
Writes TMZ:
Our Angelina sources say she ultimately wants the family repaired so she and Brad can resume a "normal" parenting regime, but until then she will fight hard for sole physical custody. She believes Brad has substance abuse and anger issues that must be addressed.
The source went on to say that the divorce is "looking more and more like 'War of the Roses redux.'" OK, who is this weird source using phrases like "get his shit together" and referencing '80s comedies? Is Angelina Jolie friends with Kathy Bates?
[TMZ]
---
I have some great news for everyone who was hoping the relationship between Prince Harry and the star of Suits who isn't one of the suits, Meghan Markle, was the real deal: the relationship has been confirmed by Markle's nephew, a little boy named Tyler Dooley. Oh, wait. Her nephew is a grown man.
G/O Media may get a commission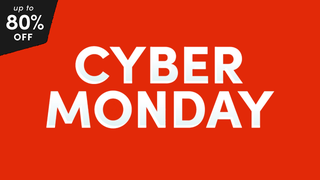 up to 80% off
Wayfair - Cyber Monday
Dooley told The Sun:
"All I can say is she is happy — she is very happy, and I am sure that is because of Harry."
Though he thought that was all he could say, he said even more.
"She seems very excited. She is going through a very positive phase of her life."
Explain that excitement, Tyler.
"You know how you can tell when someone really likes somebody by the excitement in their voice?"
Anything else you'd like to add, Tyler?
"She's open about the relationship to her friends and her dad."
But not you? Yeah. Didn't think so. I hope he buys something nice when The Sun's check clears.
[The Sun]
---
Can't wait for Lindsay Lohan's new merch!

---