On Monday, actor Idris Elba will make his way to Westminster to address Parliament regarding the egregious lack of diversity on British television.
The Guardian reports that Elba, a Londoner, will make this speech in order to warn Members of Parliament "that television is at risk of not properly reflecting society." This "lack of diversity across British television is causing talented performers to be thrown on the scrapheap," Elba will tell the MPs.
In fact, Elba will argue, black actors in the United Kingdom—himself included—must turn to American television for more promising opportunities. Elba, via The Guardian:
"I knew I wasn't going to land a lead role. I knew there wasn't enough imagination in the industry for me to be seen as a lead. In other words, if I wanted to star in a British drama like Luther, then I'd have to go to a country like America. And the other thing was, because I never saw myself on TV, I stopped watching TV. Instead I just decided to go out and become TV."

Elba, whose television credits include The Wire and Luther, and who starred in the film Beasts of No Nation, is not the first British actor of color to levy this criticism against television and film in Great Britain. Oscar nominated for her role in Hotel Rwanda, actor Sophie Okonedo told The Guardian in 2014, "I do notice that—over the last year—I've had maybe two scripts from England and tens and tens from America. The balance is ridiculous. I'm still struggling [in the UK] in a way that my white counterparts at the same level wouldn't have quite the same struggle."
Elba's speech directly follows the announcement of this year's Oscar nominations which, for the second year in a row, feature all white actors in both the leading and supporting categories. Many accuse the Academy of Motion Picture Arts and Sciences (AMPAS) of once more laying bare their systemic racial prejudice by failing to nominate Elba for Beasts of No Nation, or Michael B. Jordan for Creed.
G/O Media may get a commission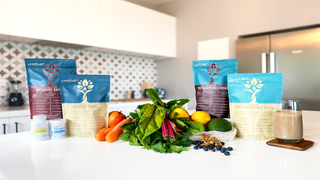 Over 100 MPs will be present for Elba's Monday address, including culture minister Ed Vaizey and senior television executives.
---
Contact the author at rachel.vorona.cote@jezebel.com.
Image via AP.