Welcome to Grim Yelp Reviews, a new regular feature where we share people's worst experiences at the worst places. This week: death, the ultimate one-star experience.
Funerals, like writing online reviews of goods and services, are for the living. The dead don't care that the funeral director was late, they don't care the hearse had a dented fender, and they don't care that the cemetery was closed for lunch. (Seriously. Who knew?)
But the living care a whole lot, as you might expect. Yelp reviews of funeral homes tend to be either glowingly positive ("Thank you for being there in our time of loss"), or, you know, horrifying stories of indifference, incompetence, or downright ghoulishness. (There are also plenty of positive reviews that are obviously, entertainingly fake: "[Redacted] is set to become a big player in the funeral industry!" Yes. Just what a grieving widow would write.)
Obviously, grim Yelp reviews of funeral homes are entirely about funeral home staff and amenities. They can roughly be divided into five categories: not giving a shit, trying way too hard to collect on the bill, actual incompetence, actively being a dick, and incredibly morbid mistakes.
As always, to protect the names of the innocent and not-so-innocent alike, we've redacted the names of the businesses, as well as the identities of the Yelpers who wrote the reviews. We realize you can probably find out all of that information by employing five seconds of Google magic. Let's dive right in, and never forget that death waits for each of us, lol.
G/O Media may get a commission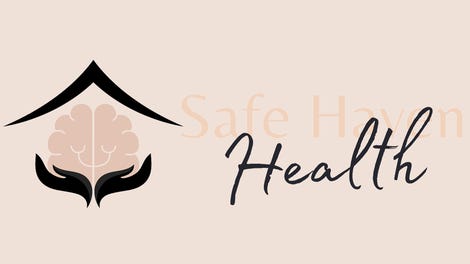 Addiction counseling
Safe Haven Health
Not Giving a Shit
Like, really not giving a shit:
ZERO STARS, [Redacted] is the most unprofessional funeral director in the State of New York. I seen him totally ignore a family after a funeral mass, while he talked on his cell phone. Family's that are looking for a caring funeral home should go anywhere but here.
"Closed for lunch," huh:
It's not that they made the procession from the church to the cemetery such a nightmare in so many ways, or that they sort of ruined the last song of the funeral, or that even their attire was disrespectful around the edges, or how rushed and perfunctory the burial was, how bad their timing was, etc. — the problem is that their basic priority was to get the funeral done as quickly as humanly possible, get paid, and get out. And that priority was patently obvious in the ways they neglected to take even the most basic actions to make the funeral proceed smoothly. Really, even to call the trip from the church to the cemetery a "funeral procession" is giving the funeral home way too much credit. They just basically took off with the body and everybody had to scramble to follow them or catch up later. When they left, people were still inside the church! And still had to scrape snow and ice off the cars. They provided No flags for the cars, no funeral home person picking up the rear, no organization of any kind — and they were rushing to get to a cemetery that was, I kid you not, closed for lunch (so why were we in such a damn rush???)
I'm not sure it matters what kind of bar it is, but that does sound bad:
[Funeral home] hires pseudo actors that pretend and con their way into your pocket books and sign debt loads that will give them a steak dinner and a night's outing at some gay bar. Understand?
And finally, from a woman whose religious beliefs dictated a speedy burial and a funeral home that gave the least possible shit there could be:

I politely explained to her that keeping my mom's body in a bag inside their funeral home was the equivalent of having her spirit in purgatory according to our religion she very coldly sighed and made the outrageous comment: "trust me, her body will be fine she's not going anywhere". Well No Shit she's not going anywhere she's dead I was talking about our religious beliefs. And putting that aside for the moment, it breaks my heart to think my mom was laying in a body bag in some strange funeral home morgue waiting to "get processed".
And from the same woman, an equally hideous follow-up:
When I informed them that I would be switching services to another funeral home and needed to have my mom moved to the new location. [Employee] said and I quote "Unless you pay us in full we will with hold your mothers body"....
Overly Aggressive Collection Tactics
I was once in the emergency room with a loved one when the hospital's billing service came by and tried to cajole his credit card number out of him just after he'd been given a powerful painkiller. This is way worse:

I've never had to arrange a funeral before, but others I've talked to said that some of this establishment's policies — most notably, dragging me out of my own wife's funeral, in order to demand the $15,000 RIGHT THEN AND THERE — are significantly out of the norm. They charged me for things I neither order nor received. The funeral director went from grumpy to outright angry, literally yelling at my relatives for parking in the wrong area of the cemetery. The list of things they did badly is pretty much endless, and the list of things they did right is... non-existent.

These people are jackals. They hope that you're too distraught to make good decisions. Stay away. Don't make the mistake I made. You only get one chance at saying goodbye to a loved one.
Actual Incompetence
I'm guessing even half-blind old ladies are handier with their makeup than this:
This is a bad time for a bait-and-switch:
[Employee] showed my a gold plated box to put my fathers ashes in. When I received my fathers ashes and my mom opened up the box he was in a cheap plastic black box. It may seem like a small thing but it upset my mom so much. She was expecting a gold plated box. We went back to the mortuary and we talked to some guy who treated my mom so unprofessionally and was extremely rude. The whole time he tried to tell us how we were wrong and we got what we asked for.
Don't be super upbeat during a funeral, maybe? That one doesn't seem hard.
When we requested viewing the body after transport from where our relative had died we were not willingly accomodated and were actually discouraged from coming to the funeral home. There was not going to be a wake or embalming so this was our last chance to see our loved one and say good bye. Because of their reaction to our request we did not go and I will always regret this. Also, a few days later, the funeral home associate who met us at the crematorium with the body was in quite a jovial mood—smiling and very upbeat at a time when we were grieving and dreading releasing our loved one to the cremation. It was very upsetting.
Being a Dick
Of all the times to act like an asshole, cremation might be the worst:
Everything was rushed. My father was rushed onto the rolling table and when we asked him to stop to let the Buddhist Monks do their blessing for my father, the disgusting man had this look of disappointment on his face. As that was completed, he made it clear that only the wife and children of the deceased were allowed into the crematory. When they pushed my father into the crematory, my younger sister asked that my father's head goes in first. Yep, another look of disgust from the guy. They rotated my father and tells my sister to move (in a rude manner) so that she doesn't get hit by the table. When all of that is done, my dad gets shoved into the cremation unit, the door gets closed and the button is pushed. We were all confused as to what just happened. We didn't even get a chance to say our last goodbyes to him.

My sister asked if the cremation unit was just warming up and the guy tells her that it was all done and that was it. We should have been the ones to push that button, let alone been able to say our final goodbyes. As we stood there watching, the guy in charge whispers something to this other guy standing next to him and they both laugh. You do not know how angry I was at that moment.
This one pretty much speaks for itself, albeit in probably not grandma-approved terms:
Incredibly Morbid Mistakes
The employee that "assisted" was not the sharpest tool in the shed. She did not even grasp the basic details: though my friend's father was the one that had passed, she recommended that we chose a dress with a high collar or scarf so that the lower portion of his neck was covered. I suppose his cross-dressing days reemerged post his death!
And from the same, very bad-sounding service:
I think what bothered me the most was the way my friend's father was presented. I understand heavy makeup was needed, but there were a number of places that appeared patchy. They missed a section on the top of his bald head, so it looked extremely pale in comparison. There were also red marks around his nose and upper lip. There was also lint on his suit jacket. All of these things demonstrate a lack of craftsmanship and pride. My friend's father deserved better.
Oh God:
The embalmer did the work of combing the decease's hair the wrong, opposite way and puffed her mouth up thinking her denture would not be brought in when she was cleaned @ 7AM that morning on the same day. When the photo and denture were brought in 3 hours later, the embalmer said the denture can still be placed in, unfortunately, it did make the deceased looked very uncomfortable and her mouth/chin was so protruding out that she was hardly recognized!!
Depressing denture mishaps came up a remarkable number of times:
[T]he idiot mortician forgot to put his dentures in which caused his face to look deformed. Then she tried to swear up and down that we didn't bring the dentures in, and when I adamantly disagreed she suddenly thought to look under the pillow where she magically found them.
Well, that one was genuinely grim, wasn't it? Until next time, let's all just do our best to live forever.
Image by Tara Jacoby, photo via Shutterstock

---
Contact the author at anna.merlan@jezebel.com.
Public PGP key
PGP fingerprint: 67B5 5767 9D6F 652E 8EFD 76F5 3CF0 DAF2 79E5 1FB6