Back in January, Republicans in the House and Senate introduced identical bills that would dramatically reduce restrictions on gun silencers, dubbed, incredibly, the "Hearing Protection Act." Since a bunch of other terrifying shit was also going on around that time, this brazen gun lobby handout has flown a bit under the radar.
The Huffington Post has a good explainer on what the legislation might do, though CNN notes that industry officials don't expect it to pass until 2018 or 2019. From HuffPo:
Silencers, also called suppressors, are restricted under the National Firearms Act, alongside weaponry like machine guns and sawed-off shotguns. Federal regulations impose a high barrier to purchase: Buyers must pay a $200 transfer fee, submit to fingerprinting and pass a federal background check, a process that can take up to nine months to complete.

Lawmakers say their push to end those requirements and thereby make silencers more easily available is about protecting the hearing of gun owners exposed to high-volume blasts while hunting or target shooting.
Democratic lawmakers disagree. Rep. Chris Murphy (D-Conn.), a leading gun control advocate, told the Huffington Post that if the bill passes, "there will be more crimes committed, more people killed."
G/O Media may get a commission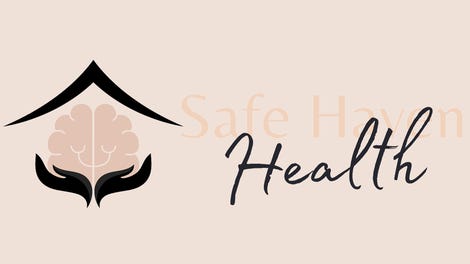 Addiction counseling
Safe Haven Health
"There's no evidence of a public health issue associated with hearing loss from gunfire," Kristin Brown, chief strategy officer of the Brady Campaign to Prevent Gun Violence, told the Los Angeles Times in January. "There is evidence of a public health crisis from gun violence, and we think that's where legislative efforts should be directed."
A similar bill was introduced in 2015, but failed to leave committee.
The United States is estimated to contain more guns than people, and, despite overwhelming public support, failed to pass legislation in 2013 that would expand background checks and ban certain military-style assault rifles after 20 children and six adults were murdered at Sandy Hook elementary school. The US is a dramatic outlier among other developed democracies concerning gun violence, with the equivalent of 27 people killed by guns every day of the year. A Boston University study found that higher levels of gun ownership corresponded to higher rates of women being killed by non-strangers.
Whatever benefits a silencer (or "suppressor") could offer a hunter hoping to protect his/her eardrums and catch prey unaware would also apply to a violent criminal. Today, silencers are rarely used in criminal acts, although one might argue that this is because they are difficult to get.
Backing the legislation is trophy hunting enthusiast Donald Trump, Jr., who claimed in a video with silencer manufacturer SilencerCo that restricting silencers is "just another rule the government wants to put in place for no reason." Jr., huffing that the US trails European countries like Britain on allowing suppressors, fails to note that the UK's extremely strict gun laws mean the risks of criminal use aren't really comparable.
If you would like to see two greased blowhards smirk at each other about a bill that would make murder easier, please see below: